In our series of anniversary blog articles, we're sharing a list of 25 email marketing tactics and techniques to help strengthen your email campaigns.
We delve even further into some of these recommendations in our 10 Inbox Secrets report from 2012, which is backed up by results obtained in our email eye-tracking study.
Here's how you can boost your email performance whilst retaining your subscriber base.
Start with a stand-out subject line
Most peoples' inboxes are overcrowded. So, the subject line can be key to persuading your readers to open your email – and boost your open rates. You can discover 6 kick-start subject line strategies here.
Implement a 'welcome' programme
Introducing your brand, and what it stands for, to new subscribers will help to build a strong customer-brand relationship and make the first purchase more likely.
Tease your audience
Teaser emails are a simple, yet effective way to generate curiosity and create a buzz around your product or service (e.g. an event, a big offer, an upcoming TV campaign).
Take advantage of browsed-not-bought and abandoned basket emails
Sending such triggered emails, based on visits to your website, will help to retain your customer's attention and act as a reminder to encourage them to shop. This will also help to drive sales.
Up-sell and cross-sell
Once a customer has made a purchase, they're still in a so-called 'buying mode'. Therefore, we recommend trying to prompt another purchase, or suggest similar products that the customer may like.
Don't forget to apologise
If you make a mistake in your emails (e.g. failed personalisation, incorrect voucher code or expiry date), don't be afraid to hold your hands up and admit you did something wrong. A quick apology will not only clear things up, your brand will come across as more personable. It's also another opportunity to engage with your audience. You could also offer a 'sorry we messed up' discount to your subscribers.
Give them exciting reasons to engage with/buy from your brand
Use a calendar to gather all the relevant events, national and international days and observances that match your audience's interest, in order to guide your email content ideas.
 Reveal social proof
Reviews help to back up your 'reasons to buy' and give your email subscribers the reassurance they need to make a purchase.
Maximise email success with a persuasive opening screen
Make a good first impression by including irregular shapes, compelling information and graphic offer elements on your email's opening screen. This will encourage readers to read on and click-through.
Sustain attention and engagement with your design structure
Diagonal design elements work great for long newsletter emails when you want the reader to scroll. A continuous 'zig-zag' layout will help to lead your recipients down the page.
Use digital signposts
For recipients, email navigation offers the promise of a short-cut to exactly where they want to be on your website – the more relevant the signposts, to the theme and content of the email, the better your chances of a click.
Feature strong calls-to-action at every point of consideration
Use multiple calls-to-action throughout your emails that encourage a positive action from your recipient. As some respondents may not be quite ready to buy, use CTAs like 'view the range' instead of 'buy now', to facilitate increased CTR. Get more CTA tips from our Head Copywriter here.
Use copy effectively
Your copywriter has three jobs when writing your email: to capture attention with a well-crafted subject line, sustain interest with persuasive email copy and encourage a positive action with click-through buttons.
Create an eye-catching collection of graphic assets
Your graphic elements will set the look and feel of your campaigns. If used with price points and product images, they can help to gain and retain the attention of your audience and prompt a sale.
Find the right balance of sales and advisory messages
Break up offers with added-value content in your emails, such as advisory features, hints and tips, humorous content and online tools.
Exploit the influence of peripheral vision
Good placement of elements aids visual processing and increases the likelihood of a response. Always combine the 'attractor' (often an image or graphic) in near proximity to the 'substantiator' (typically copy) and the call-to-action to optimise success.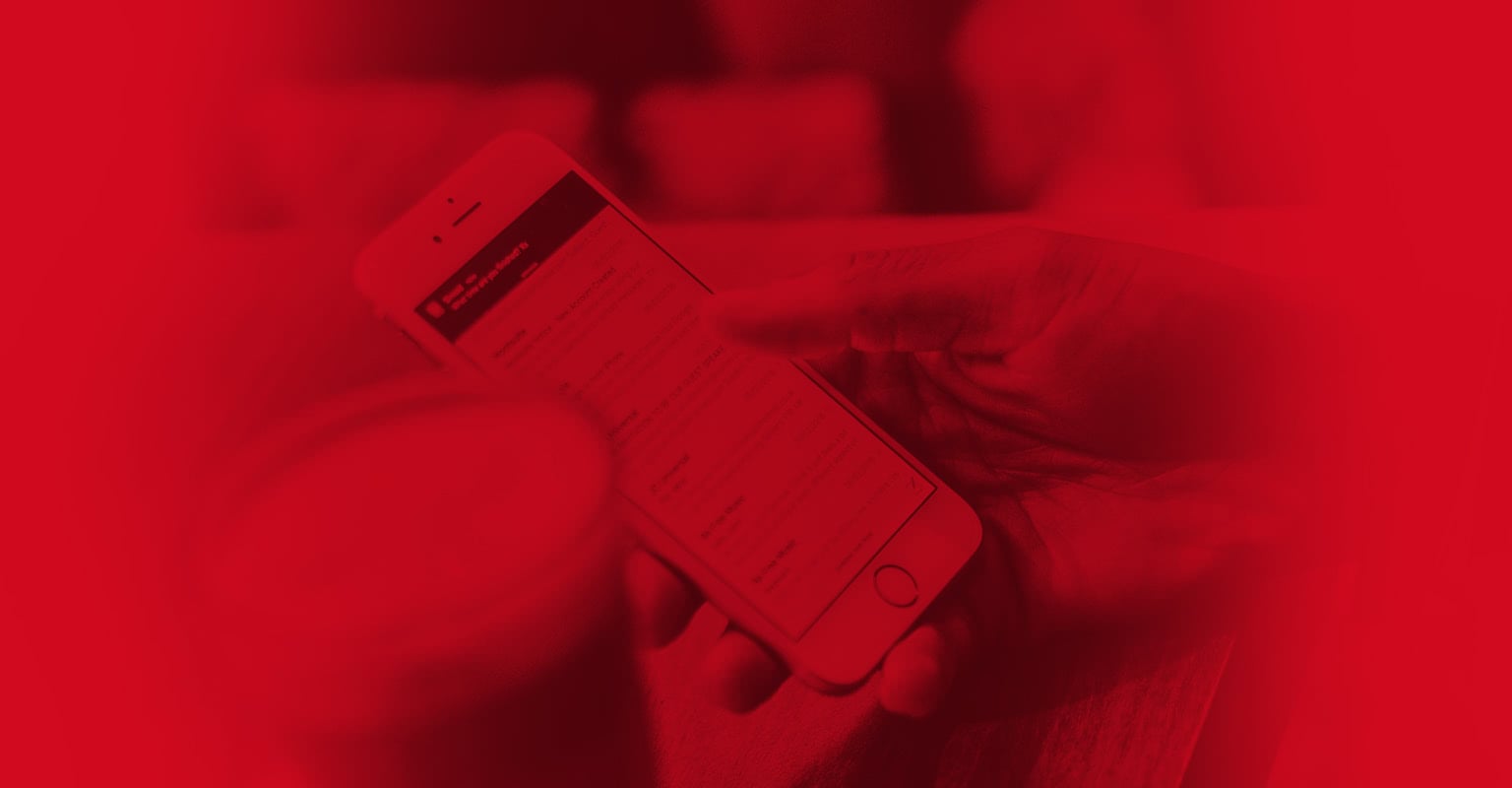 Add a sense of urgency
Phrases like 'limited time offer', 'only xx many left', 'ends 8PM tonight' can not only persuade subscribers to open your email, but they can also encourage click-throughs and conversions, if visualised effectively in the email body.
Build mobile responsive email designs
54% of consumers using their mobile phone several times a day to access email or other internet services (Statista, 2018). If you're not implementing mobile-first email designs, it's time to re-think your strategy.
 Include interactive content
Create excitement and build brand affinity with emails containing relevant .gif images or videos. You can also encourage recipients to take in-email action to reveal a key message, rather than providing them with the message straightaway (e.g. discover a discount hidden in a digital scratchcard).
Target your best customers
Use email to reward your most loyal customers with gift card incentives, exclusive early access to sales or events, or previews of new collections. And reactivate your dormant customers with attractive offers alongside emotional messages such as "we miss you!".
Personalise
Personalisation doesn't just mean the recipient's name, you can include their nearest store location, recent shopping behaviour and more. This will draw their attention to your subject line or email body copy and creates a positive association with the brand on a more personal level. Our studies have shown that this technique promotes further reading and higher preference rates over emails without.
 Experiment with timings
Although there are studies showing that people are more likely to open emails at certain hours during the week, your ideal send time depends on the audience in your email list. So, keep on experimenting to get your timing just right.
 Get to know your audience
Give your subscribers the option to update their preferences. This way you can send them only what they're interested in, so you don't bombard – or bore them! But bear in mind, sending them regular emails, especially in the early stages, helps to build a strong customer-brand relationship.
Test, test and test again
Use A/B testing on subject lines and body content to optimise open rates and click-through rates. This way you're able to find out what works more effectively and deploy it with the majority of your audience.
 Monitor behaviours and results
Keep track of web behaviours to inform your email personalisation/segmentation strategies. And don't forget to analyse your email campaign KPIs – these will tell you what's worth repeating/improving and what's not working.