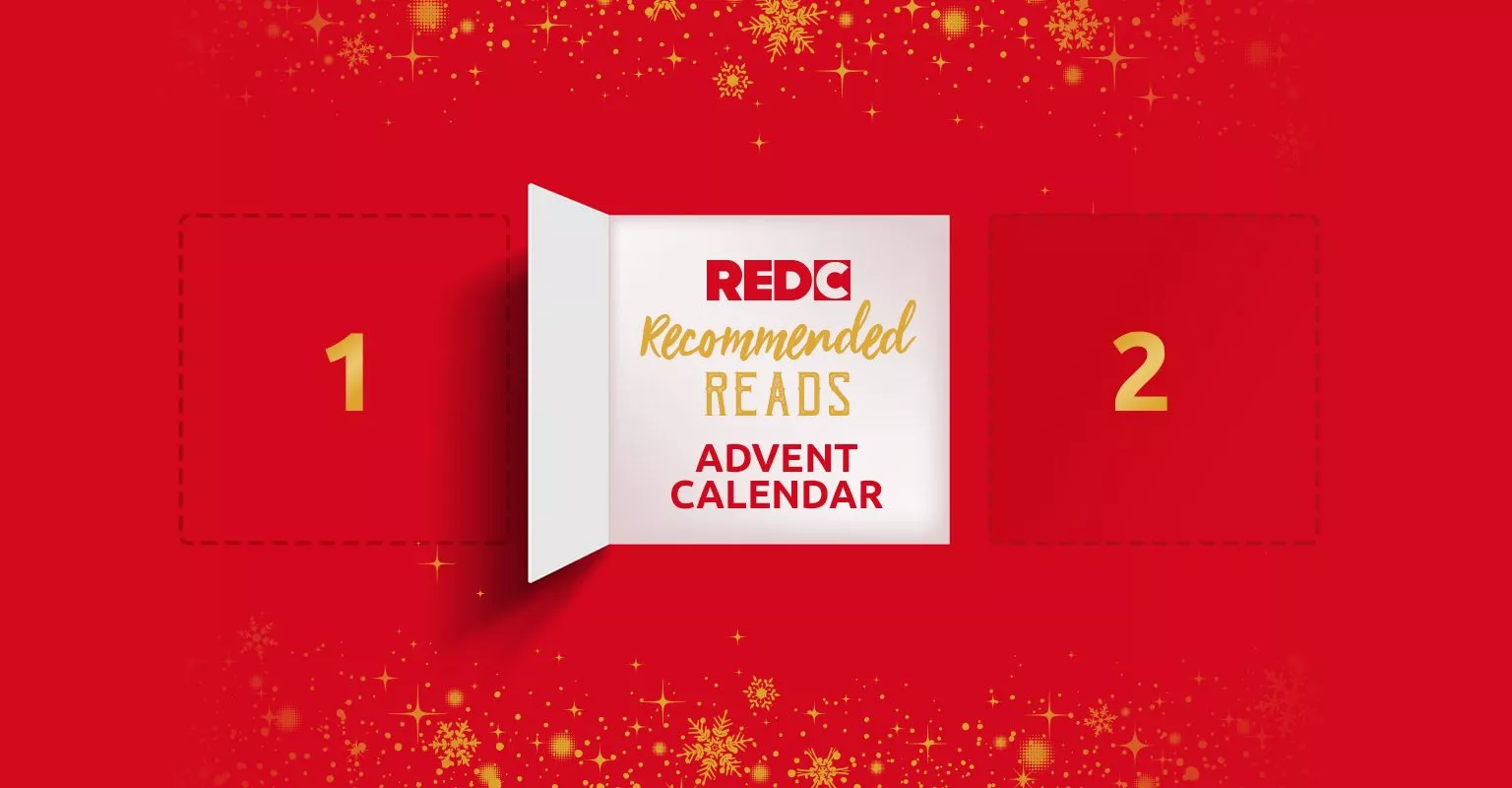 Only six sleeps to Christmas! And only six more doors to open on our Advent Calendar!
Today, find out why Head of Digital, Andrew Fox-Partridge is recommending Hello World, by the renowned mathematician Hannah Fry. You could win a copy simply by re-sharing this post.

Hello World
Author: Hannah Fry
First published: 2018
I'm an unashamed data geek, and I love mathematics! I read this book over the summer on tram and train journeys to and from work, and it is an amazing read.
You'll already know the charismatic author, award-winning mathematician Hannah Fry, from her work on TV and radio – she has hosted shows like Trainspotting Live, The Joy of Data, and City in the Sky. She has a much-viewed TED talk on The Mathematics of Love, and this year, she will be presenting the televised Royal Institution Christmas Lectures.
So she is a real authority on maths! And her book is fascinating, full of examples of the profound effects of algorithms and AI on our lives, for better and for worse.
Full of data stories and algorithm anecdotes
I loved the story of Stanislov Petrov, a Russian intelligence officer in charge of the nuclear early warning system when in 1983 the system's algorithm gave him clear signals that an American attack was happening. Fortunately for all of us, he over-ruled it!
And her account of the successful launch of Tesco's Clubcard, and US supermarket Target's equivalent loyalty scheme, highlights both the value of data and some of the pitfalls. Of course, Cambridge Analytica rates a few mentions too!
What I like most about this book is just how accessible it is. Hannah Fry succeeds here, as she does so often in her TV programmes and lectures, in making a complex subject – the role of algorithms in everyday life and society – genuinely approachable.
My favourite quote?
Here's Hannah on driverless cars:
"So, knowing that errors are inevitable, knowing that if we process we have no choice but to embrace uncertainty, the conundrums…will force us to decide how good something needs to be before we're willing to let it loose on our streets."
I loved this book, and if you have an interest in the impact of algorithms on modern technology, I think you'll enjoy it too.
The nineteenth of twenty-five of the best business books we've ever read. Our recommended reading for your Christmas break. And to celebrate our 25th Anniversary, we're giving you the chance to win these coveted, sought-after reads, just by sharing and re-posting one of our daily recommendations.