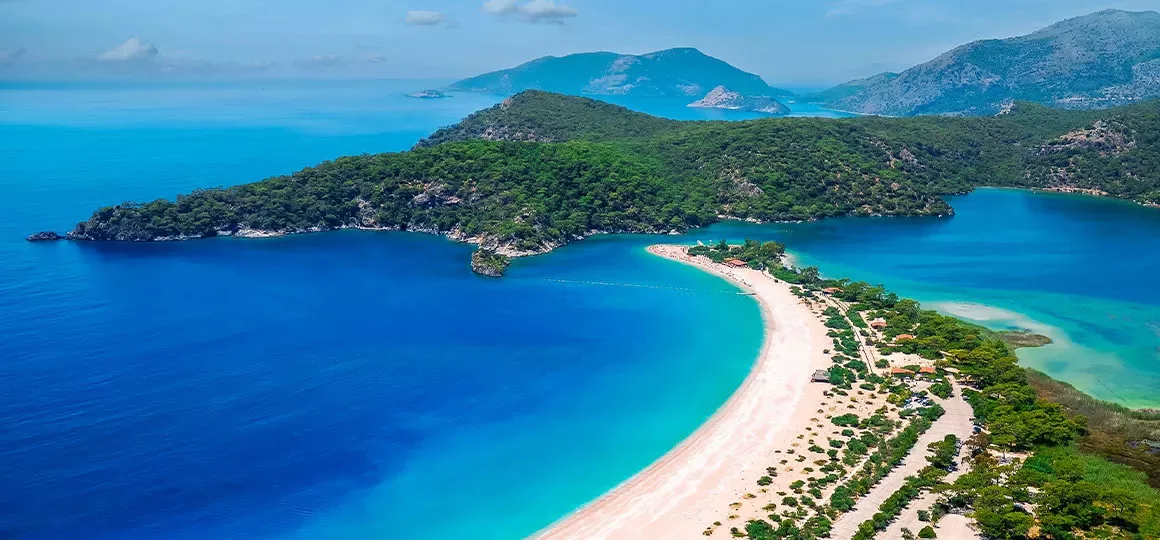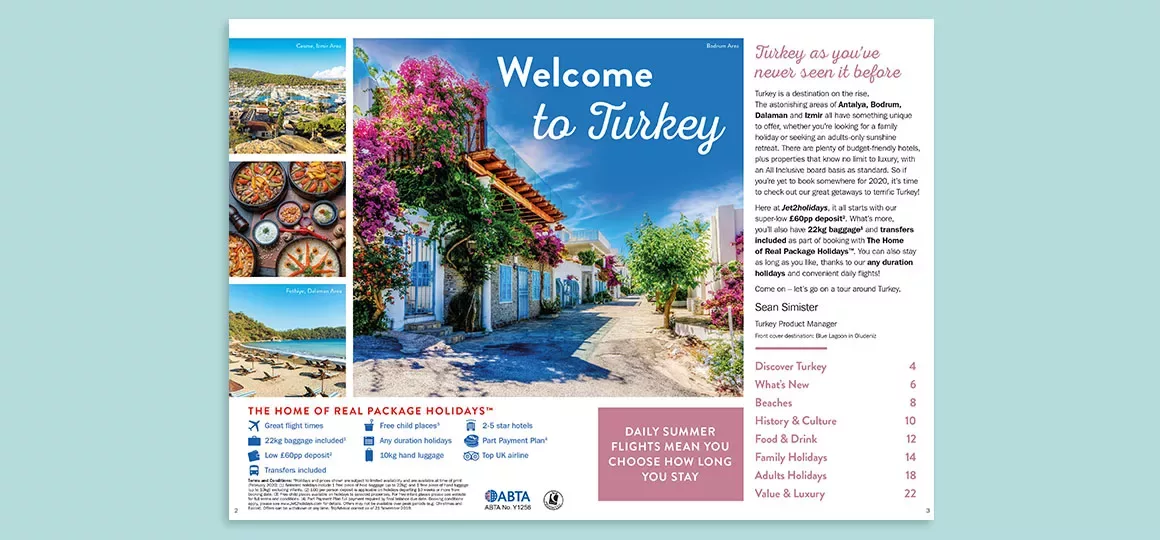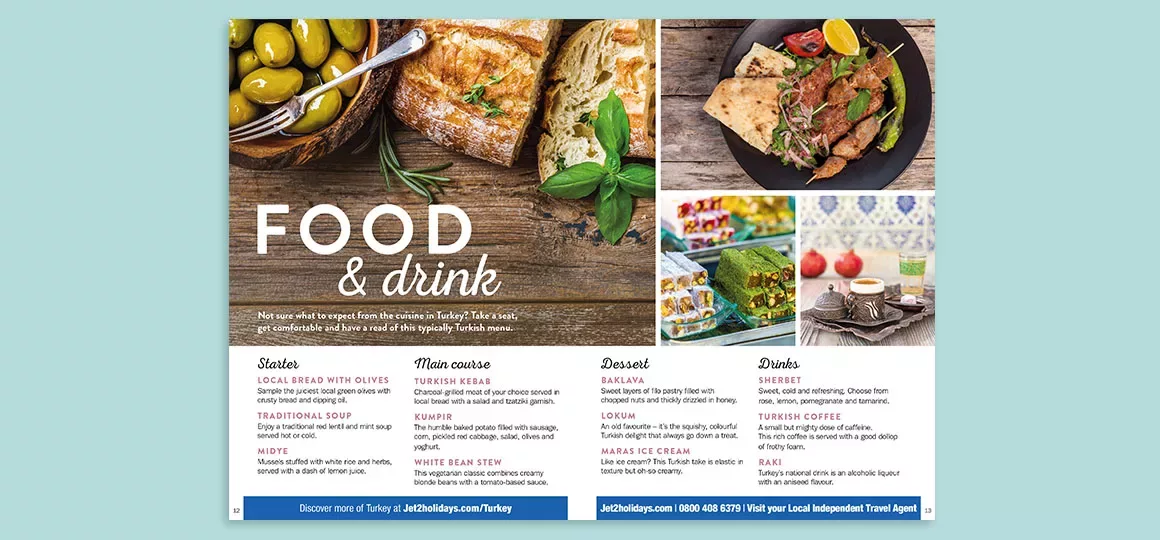 Giving Turkey a new lease of life for Jet2holidays
Brief
Turkish tourism had suffered a serious slump following the political unrest that gripped the country in 2016.
Once the country was declared safe to visit once more, Red C was tasked with producing a brochure to entice wary travellers back to this beautiful country.
Approach
We realised we had to work hard to change people's opinions. So, we decided the brochure should feel fun and summery. We chose shots bursting with vibrant colours, to show off Turkey's beautiful scenery, clear seas and gorgeous cuisine. Copy-wise, we made a big deal of the low deposit and created a typical menu of familiar dishes we knew people would love.
We also devoted specific spreads to the range of activities on offer – whether you're travelling as a family or without children. And we gave an overview of Turkey's rich cultural heritage.
Conclusion
In short, we brought Turkey back to life as a holiday destination and look forward to seeing positive results when the bookings start to roll in.