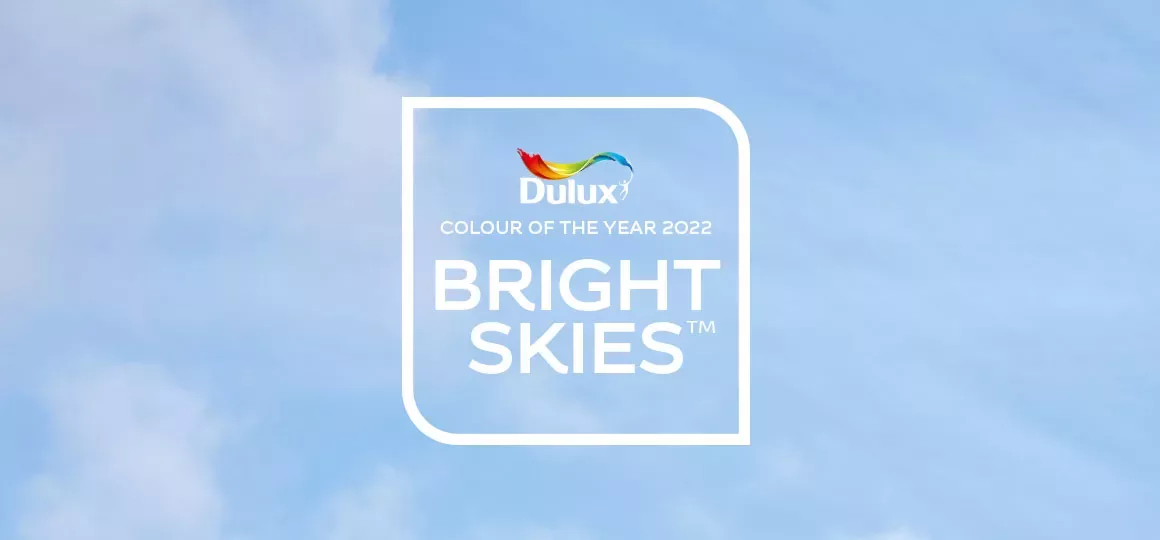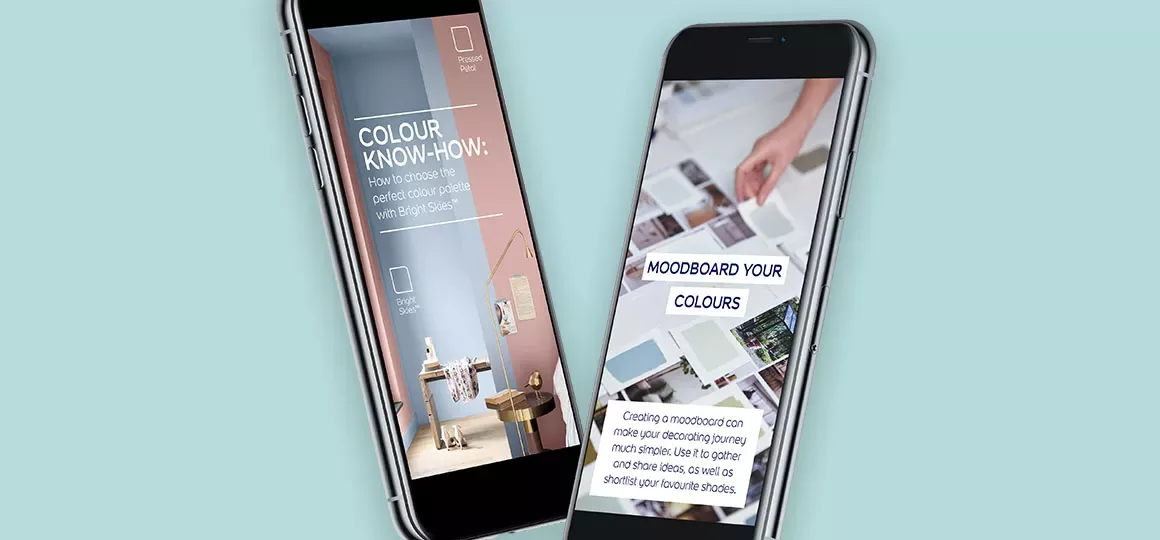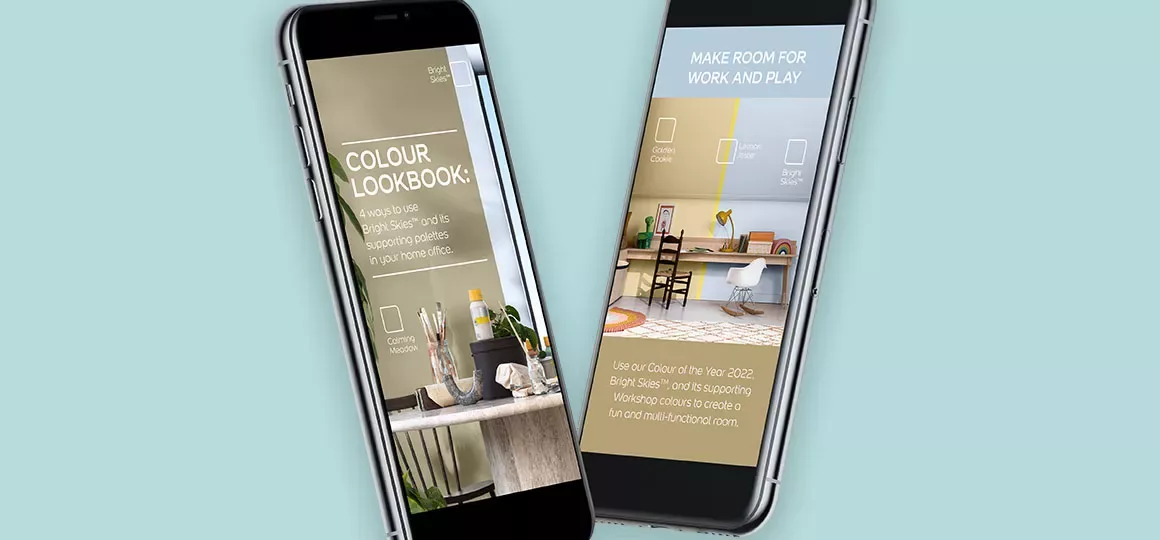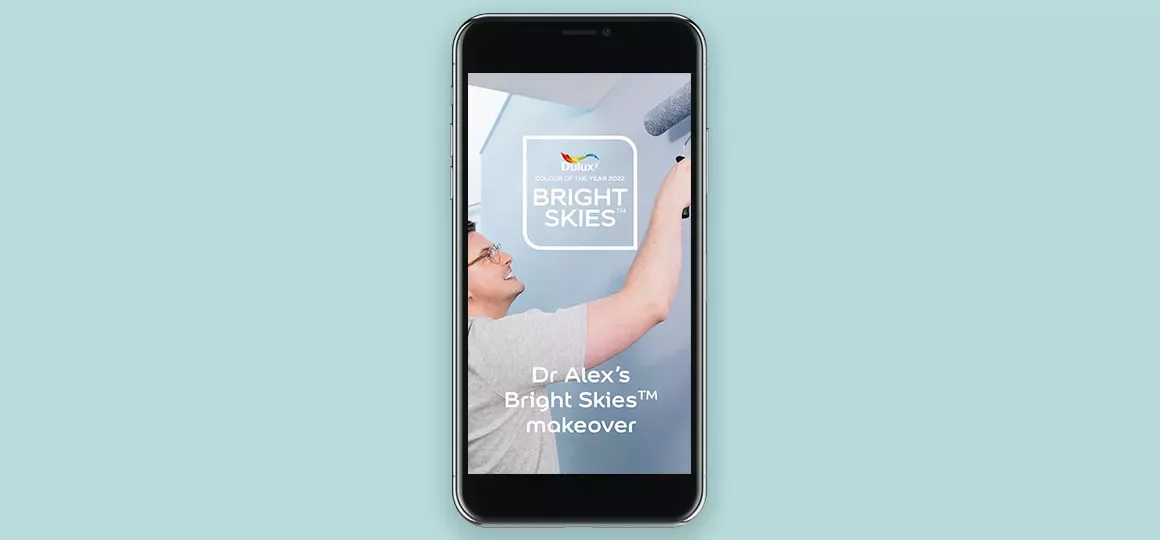 Brief
Since we began working with AkzoNobel in 2017, the launch of the Dulux Colour of the Year has become an important date in the Red C diary.
It's why we were thrilled to be approached to work on the 2022 campaign and its owned channel strategy for the first time in our relationship.
Approach
We knew it would be imperative to immerse ourselves in the story behind the Dulux Colour of the Year 2022, Bright SkiesTM. So, we worked closely with the team at Dulux to understand how the colour was chosen, what this shade of blue means to us and how it should be used in people's homes.
Red C then hit the ground running, producing compelling content and beautiful creative across email, social and the Dulux website. All of which, followed the COTY22 branding and tone of voice. We also ran lead generation campaigns to incentivise customers to dip into the new colour and had an exciting opportunity to work with social media influencers.
As part of the campaign, Dulux also appointed a Colour of the Year Ambassador. Someone who embodies the story and inspires homeowners to pick up a paint brush. It was then our job to help launch the partnership across Dulux's owned channels, this included content for the website, as well as Instagram Stories and Reels
Conclusion
Much like Bright SkiesTM, the results have been positive and optimistic. A breath of fresh air, if you will. Engagement rate on social was higher than the previous year and the email campaign was the highest performing since July 2021.