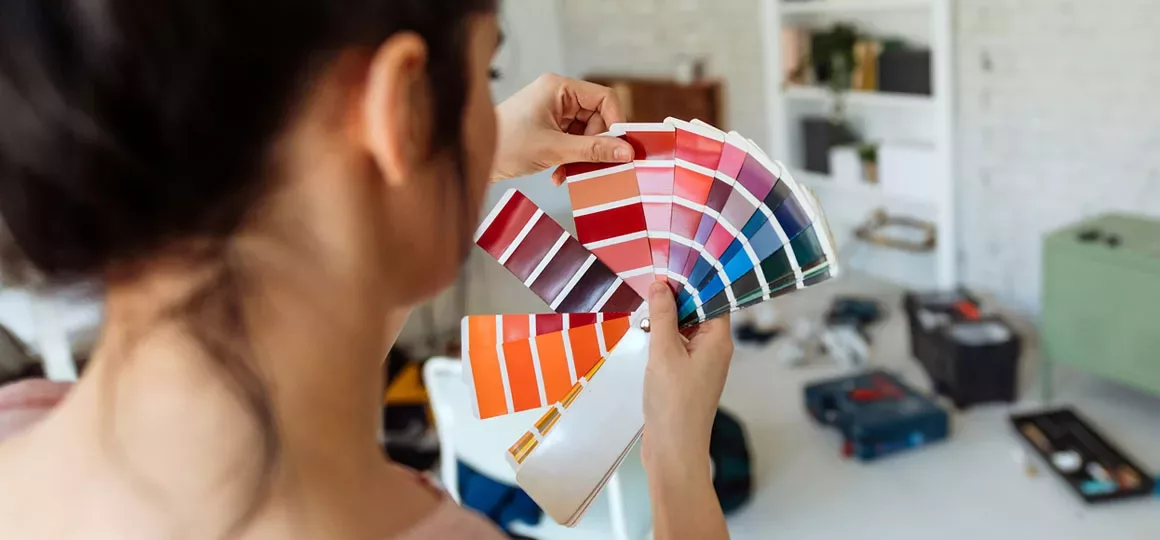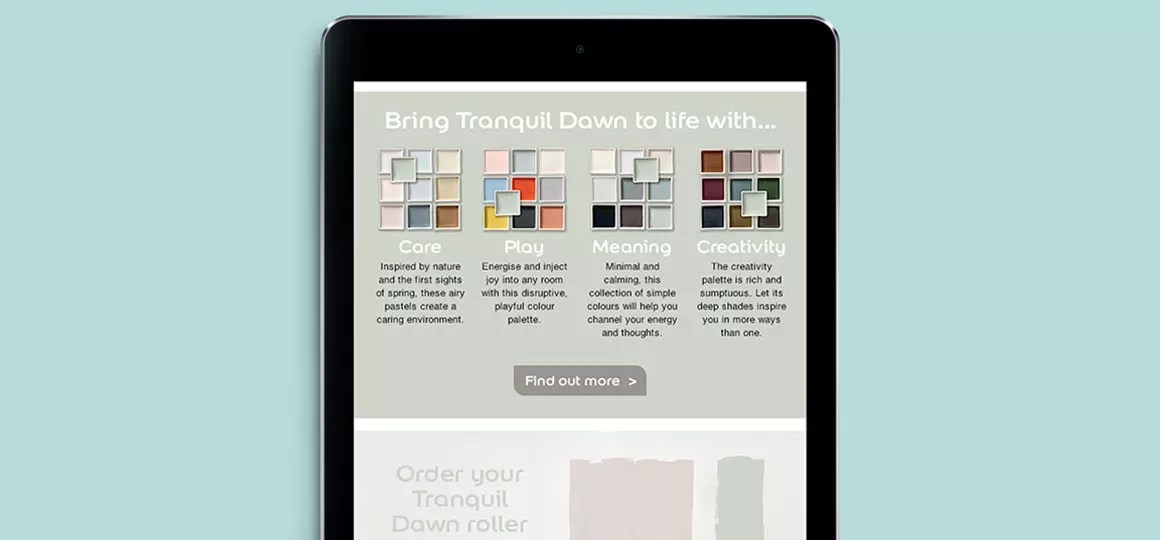 AkzoNobel's Colour of the Year
Brief
The announcement of Colour of the Year is an important moment in the Dulux Retail calendar. So, the marketing team challenged Red C to get customers excited by revealing the big news over email.
Approach
Using assets created by the Akzonobel Global team, we created a campaign of 3 emails with 3 distinct aims: tease the launch, ramp up anticipation and reveal the story with an option to buy.
Email 1 was a classic teaser. We used a GIF of an early morning skyline and an intriguing message encouraging the reader to keep their eyes peeled. Four days later we mailed Email 2. This time we gave some specifics – Colour of the Year would be announced the next day at 10am. The final email used a GIF in the header panel showcasing the colour in all its glory and in situ on a roomset. We also included the suite of complementary palettes and an option to buy a roller tester.
Conclusion
The campaign generated an average open rate of 21% and a click-to-open rate of 20%. Given the success of the campaign, we then created 3 extra 'themed' emails, showing how the colour can work first in a living room, then in a kitchen, and finally in stripes.