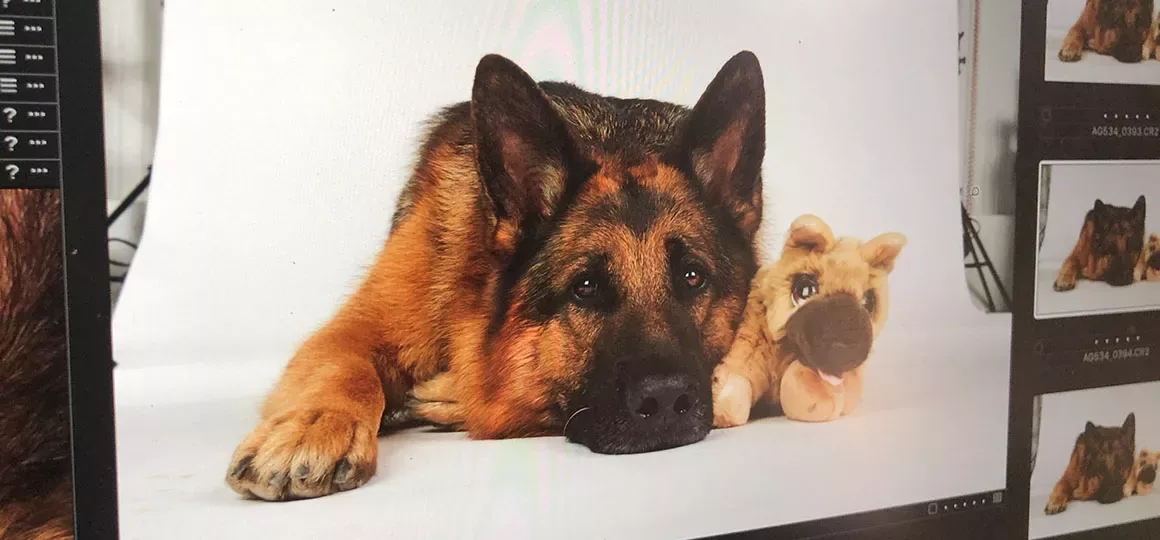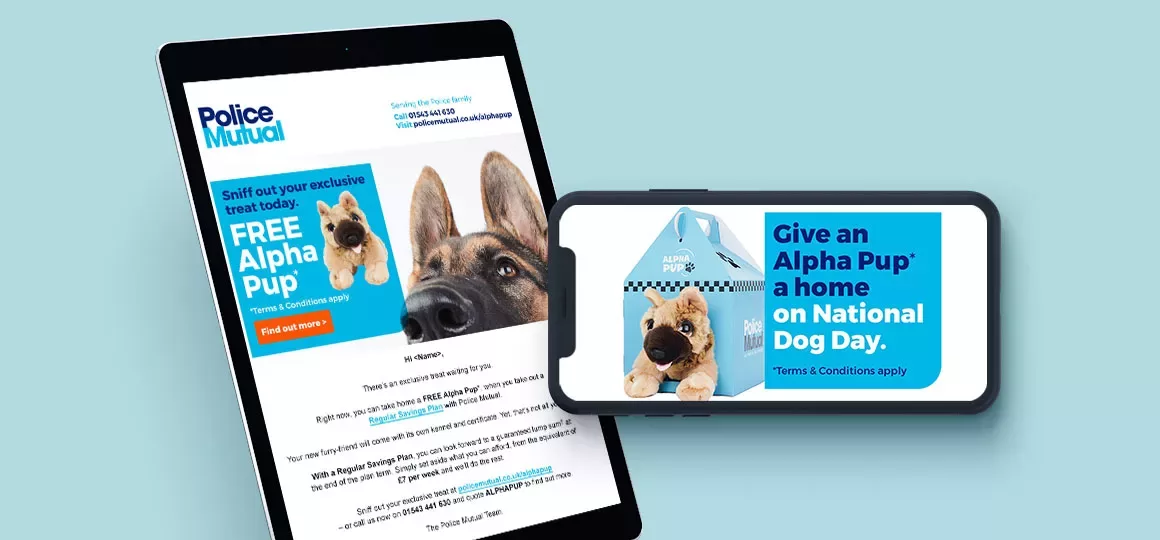 A paw-fect campaign for Police Mutual
Brief
Police Mutual wanted to create an incentive-led campaign to entice members of the Police family to choose the brand. An audit of social media content revealed that dog-related imagery and posts were popular (as always!). So, the client briefed Red C to come up with a canine-themed campaign.
Approach
We discovered Police Mutual had previously conducted a test using a German Shepherd toy – with encouraging results. We felt we could build on this by bringing the toy to life. So, we commissioned a photoshoot with a real German Shepherd. Then we created a cross-channel suite of collateral to expand the reach of the campaign.
We also tested different messaging hierarchies – either leading with the incentive or including it as a supporting message.
Conclusion
The campaign was huge success, outperforming its target by over 300%.