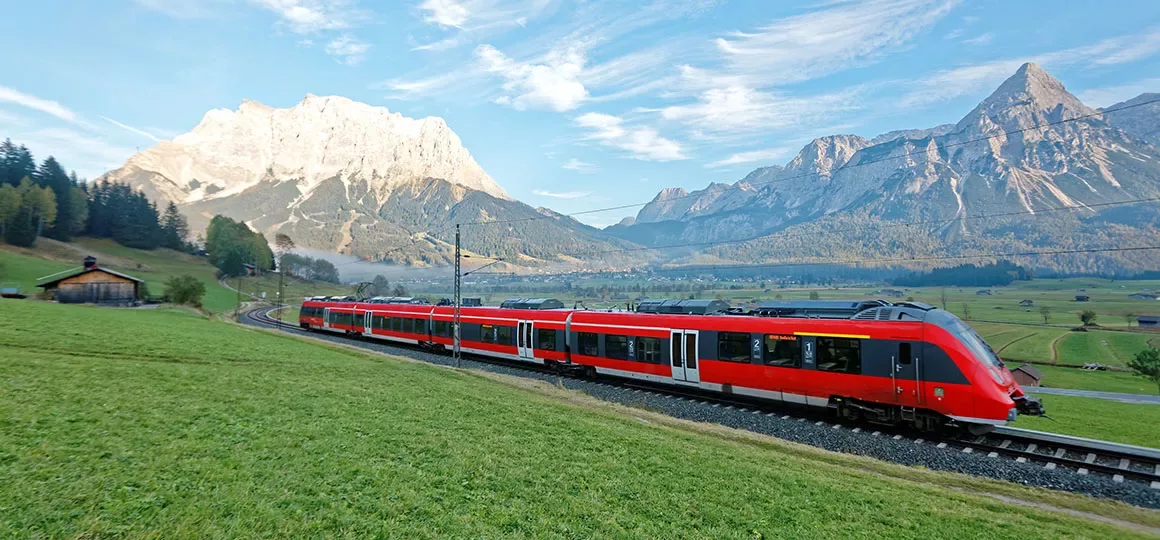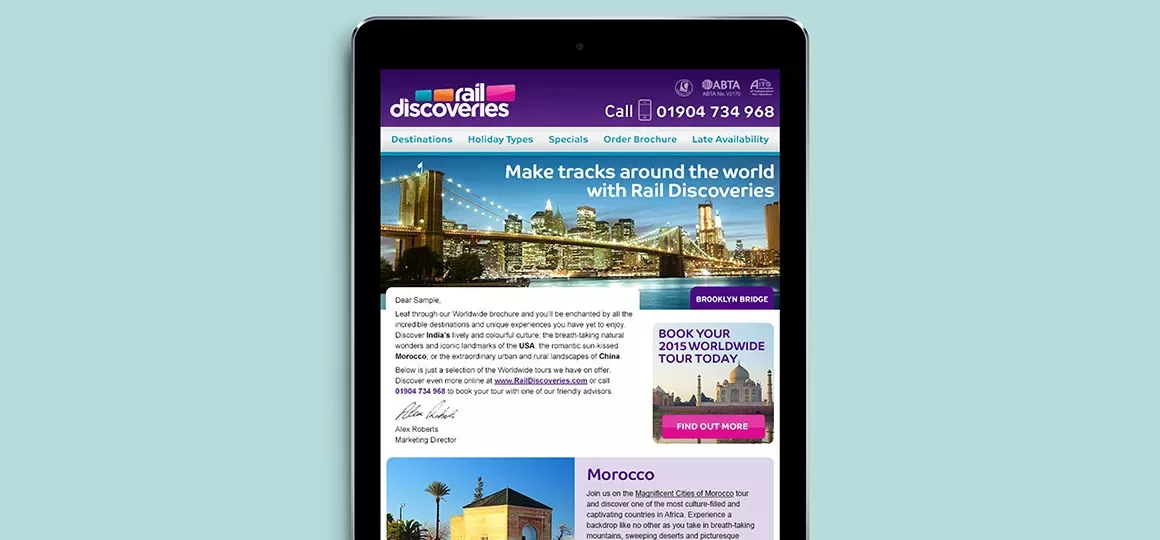 Boosting bookings for GRJ
Brief
When Great Rail Journeys (GRJ) approached us to be their email marketing agency, we were thrilled to get on-board. Our first task was to inject life into their underachieving email programme by introducing templates that would reflect their passion for travel and expertise in the sector.
Approach
After reviewing existing templates, analysing results and gaining an insight into their current programme, we made a series of strategic and creative recommendations, which on the whole, were implemented.
We began by developing a number of templates that provided the GRJ customer with promotions, value-added content and information – something we call a 'rich and varied inbox'.
We subsequently managed the email programme for Rail Discoveries (and their sister brand, Treyn) – our team we're responsible for design, build, distribution via Cheetahmail, strategy and reporting.
Conclusion
Through a robust programme of testing, the new suite of emails improved all key performance indicators, including open rates, click rates and conversion.