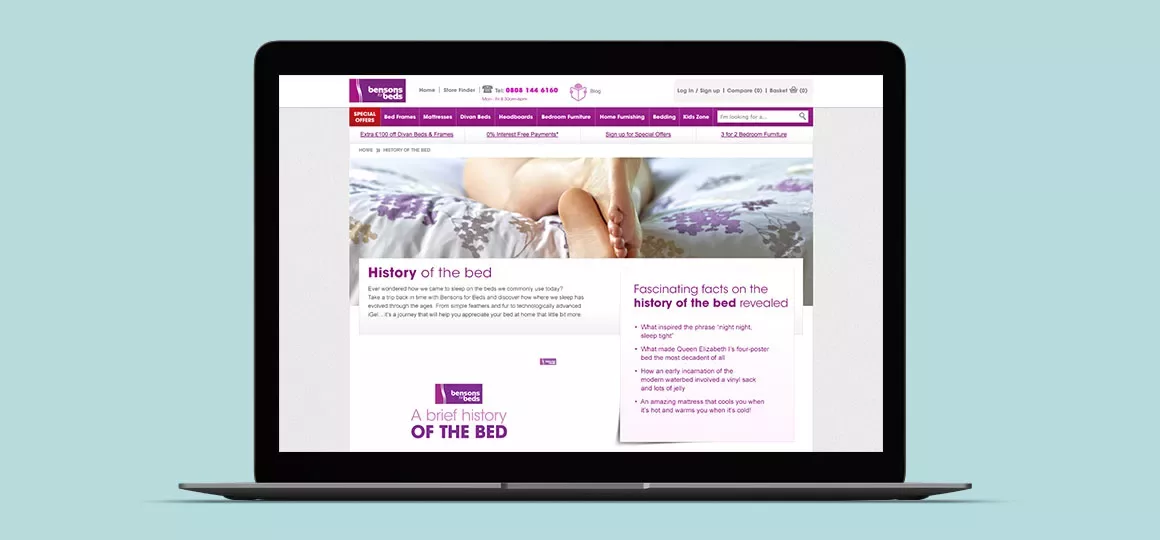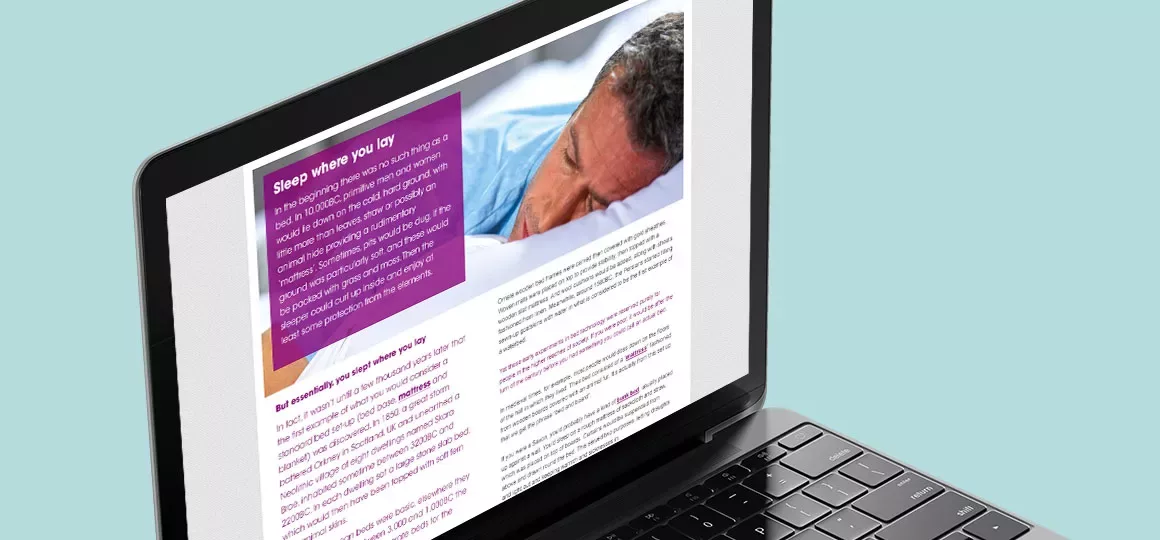 Brief
As the SEO agency for Bensons for Beds, we were tasked with improving their organic visibility. As well as making technical improvements to the site, we also put in place a content marketing strategy for gaining quality inbound links to the website.
Approach
One element of this content strategy was the launch of an informative video infographic called a 'History of the Bed', supported by a content-rich landing page. Red C undertook all the research required to script the infographic and write the 3,000-word landing page, before producing a range of style setters. To bring the 'History of the Bed' to life we needed to team up with a talented bunch of animators. Step forward Kilogramme based in Manchester's Northern Quarter. They took on Red C's style setters and script to develop a piece of animation that's both engaging and educational – revealing the 10,000-year history of the bed in two minutes flat.
Conclusion
The infographic was promoted via all marketing channels. Red C also conducted a significant 'seeding' initiative to ensure that it was seen by customers and prospects alike. Not only did the landing page rocket towards the top of the Google ranking – a position it still occupies today – but it was also "Highly Commended" at the 2015 Webby Awards.