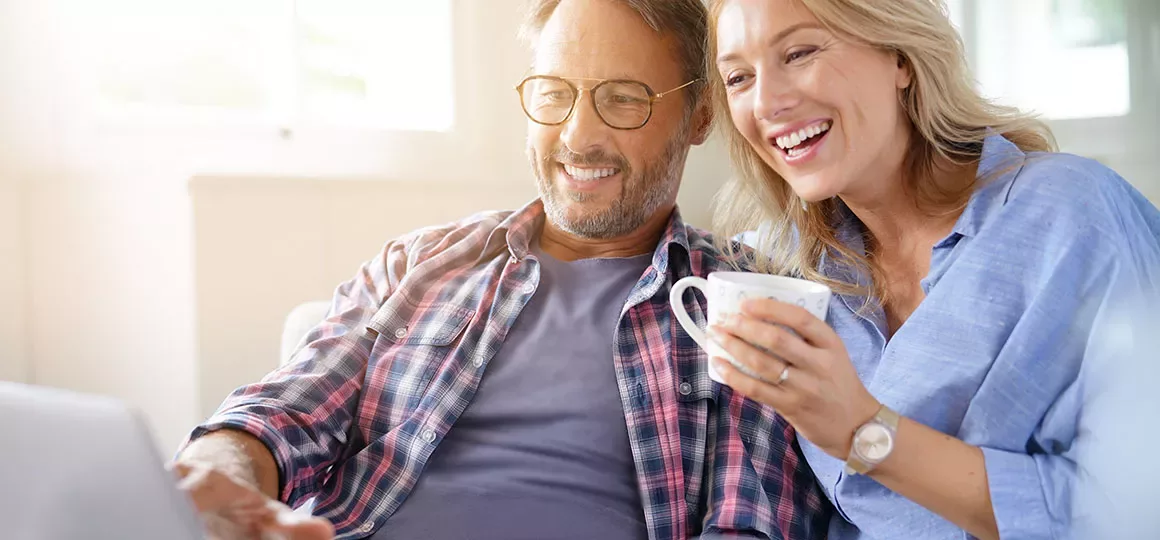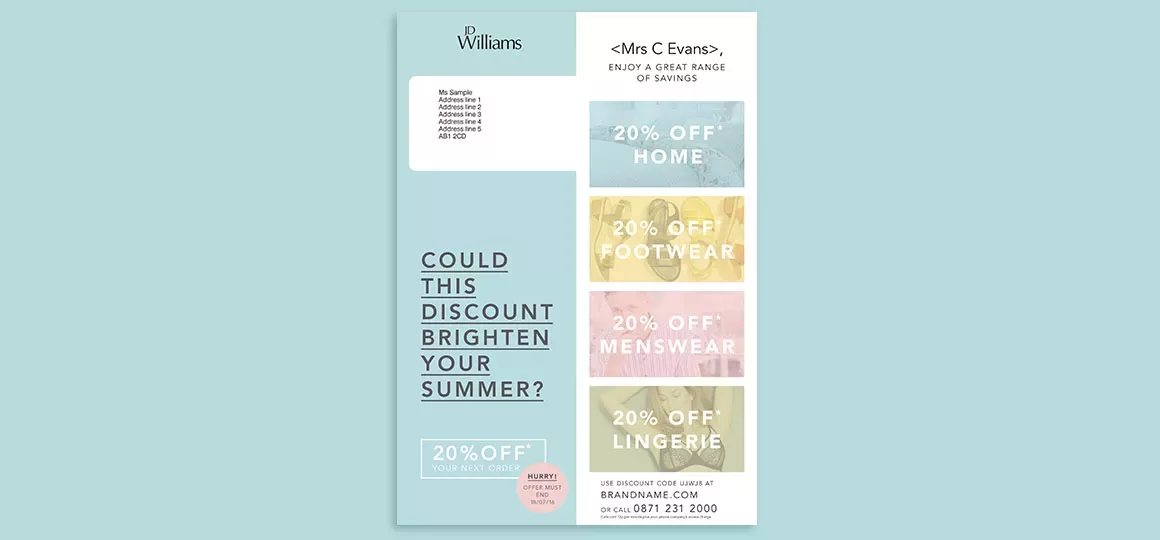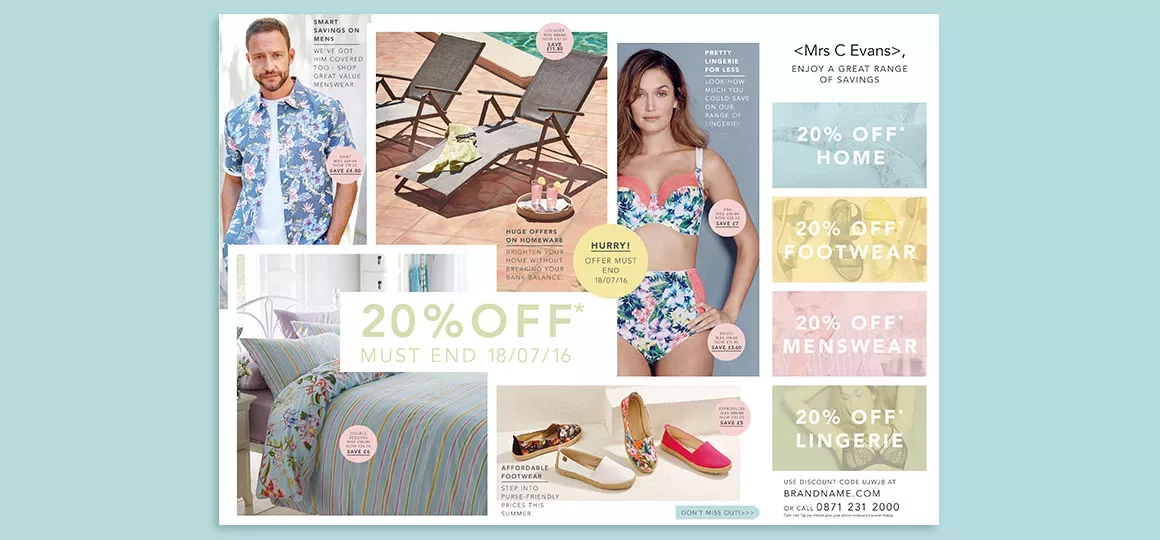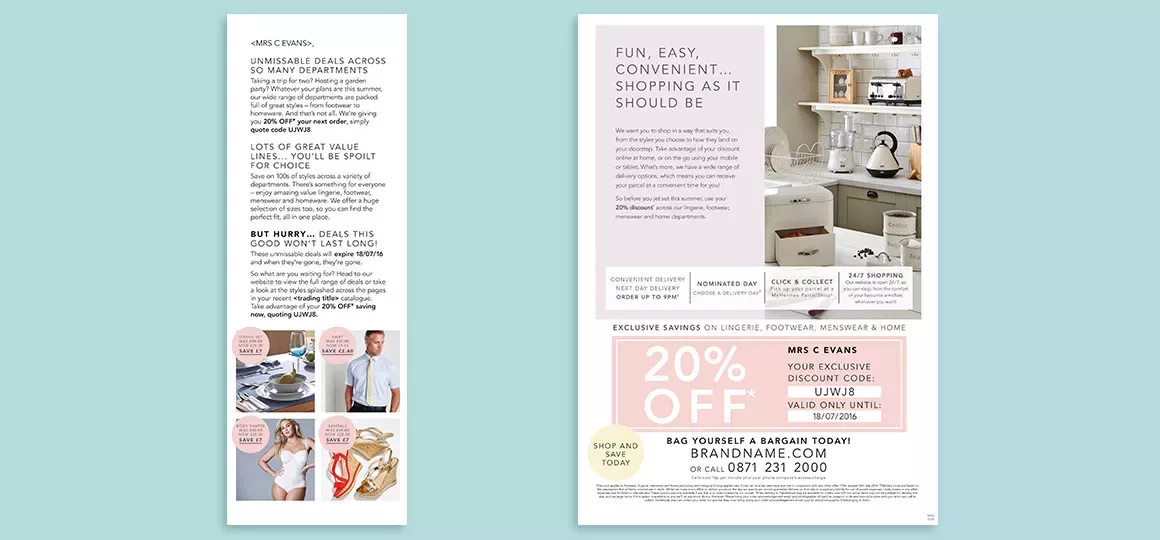 Changing the behaviour of low spenders
Brief
JD Williams asked us to create an effective piece of direct mail that would encourage the lowest spending segments to order, and ultimately, spend more with them. As part of the brief, we were also tasked with increasing awareness of all departments, as opposed to just womenswear, and highlight the ease of shopping on their website.
Approach
We chose to target customers with a tailored Director's letter. The personal touch of this format, with an irresistible offer and prominent deadline helped to achieve a good response rate.
We offered a 20% discount for departments that customers may have forgotten about. We included bright images and a summery, pastel colour palette across the mailing to make the letter striking and memorable.
Conclusion
This beautifully designed letter was mailed to over 150,000 customers and saw an amazing response rate of 2%. There was on average a £20 increase in the customer order value. Stunning results and a massive uplift from these important and often, forgotten customers.