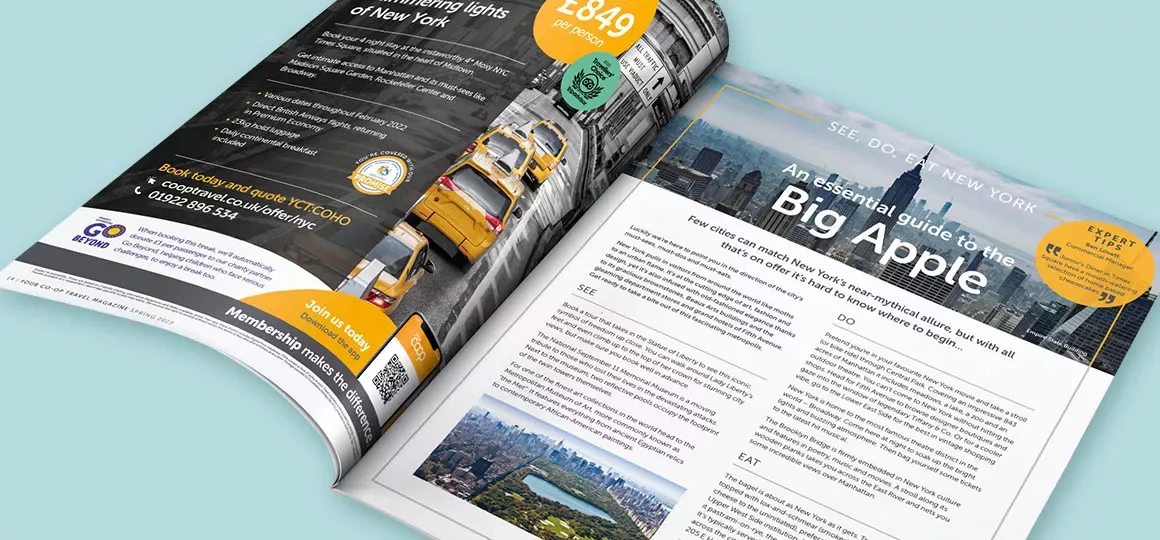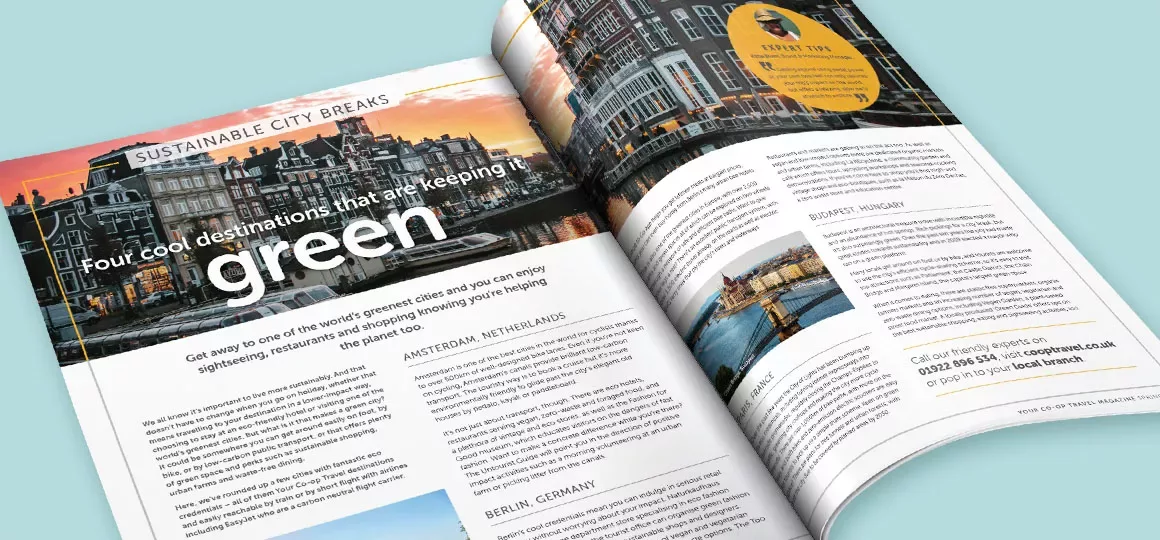 Checking in with Midcounties Co-operative
Brief
With travel back on the cards, Midcounties Co-operative approached Red C to create a spring/summer 2022 edition of their members-only 'Your Coop Travel Magazine'.
While we had worked on several Midcounties Co-operative magazines before, this would be a whole new challenge. We had to navigate the uncertainty of Covid-19 and give readers the confidence to book a holiday for the first time in years.
Approach
Our approach was more cautious than previous projects. We knew we had to provide members with clear information around Covid-19 and travelling. Luckily, we could turn to Your Co-op Travel's Covid Travel Service for guidance. We included clear and easy-to-follow advice, as well as a quick travel checklist for readers.
But it wasn't all about testing, vaccines and masks. We wanted to inspire members and help them find the joy in going on holiday again. So, we spent time looking at key travel trends. We found sustainable travel and well-being holidays were at the top of the list, so we created inspirational pieces around these themes.
We also sprinkled aspirational destinations such as New York, the Maldives and the Greek Islands throughout the magazine.
Conclusion
Where to next? While the results of haven't landed yet, we did come back with happy clients. And we're excited to be working on the autumn/winter 2022 version of the magazine. Watch this space.