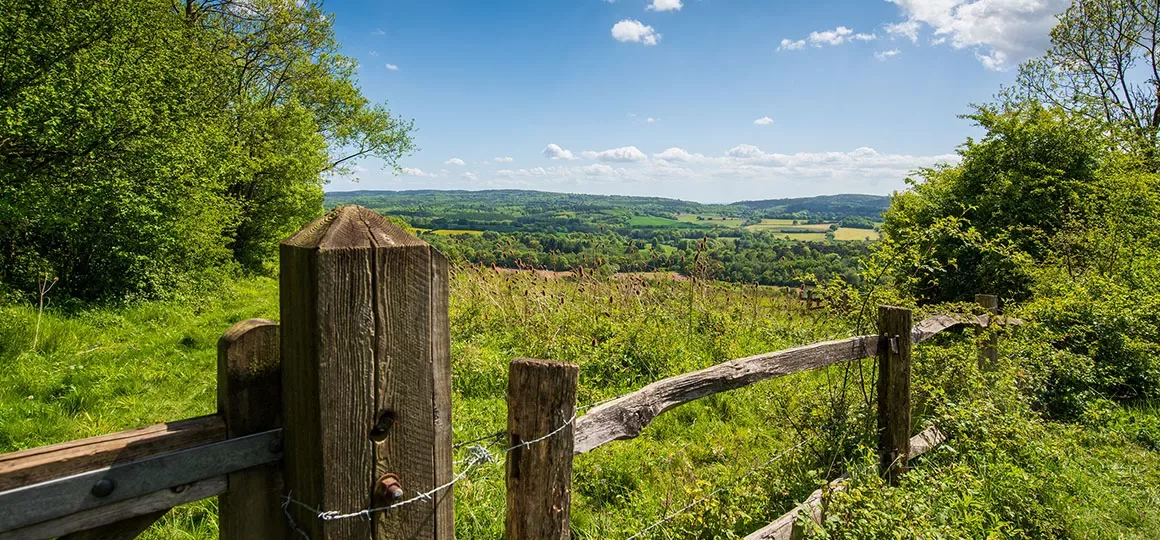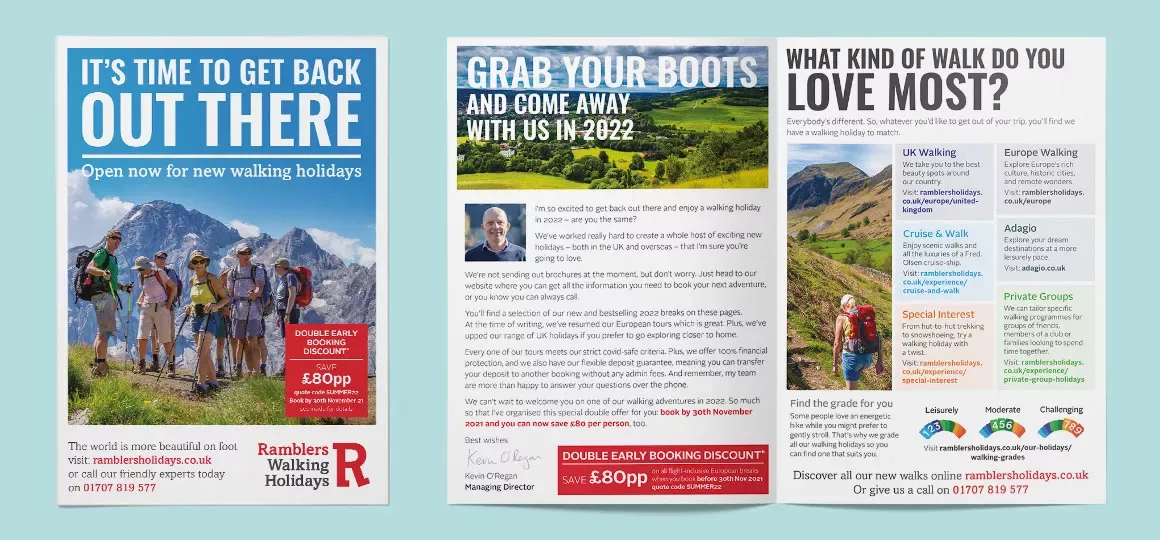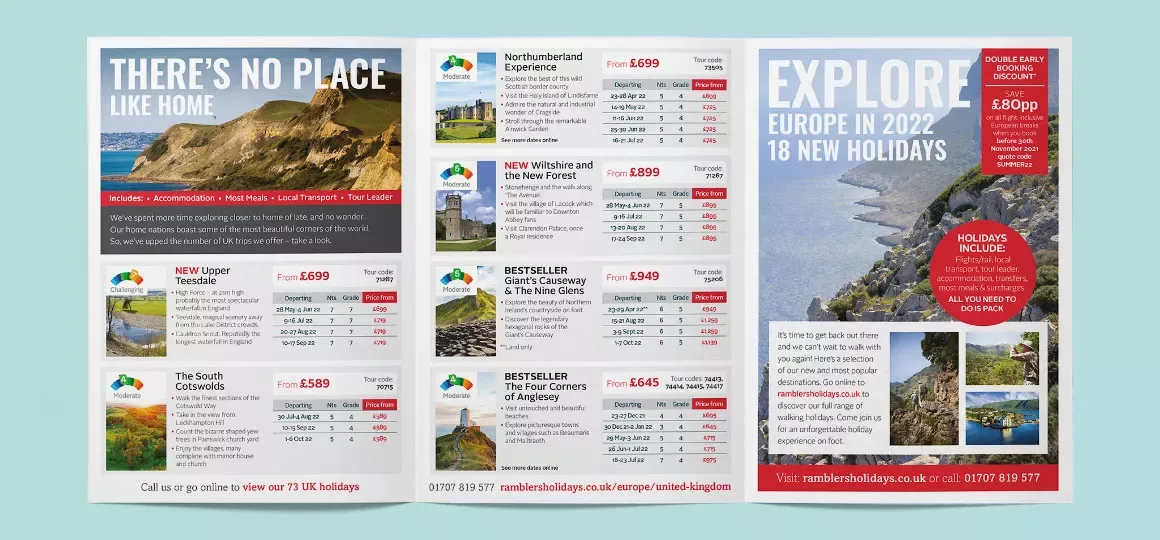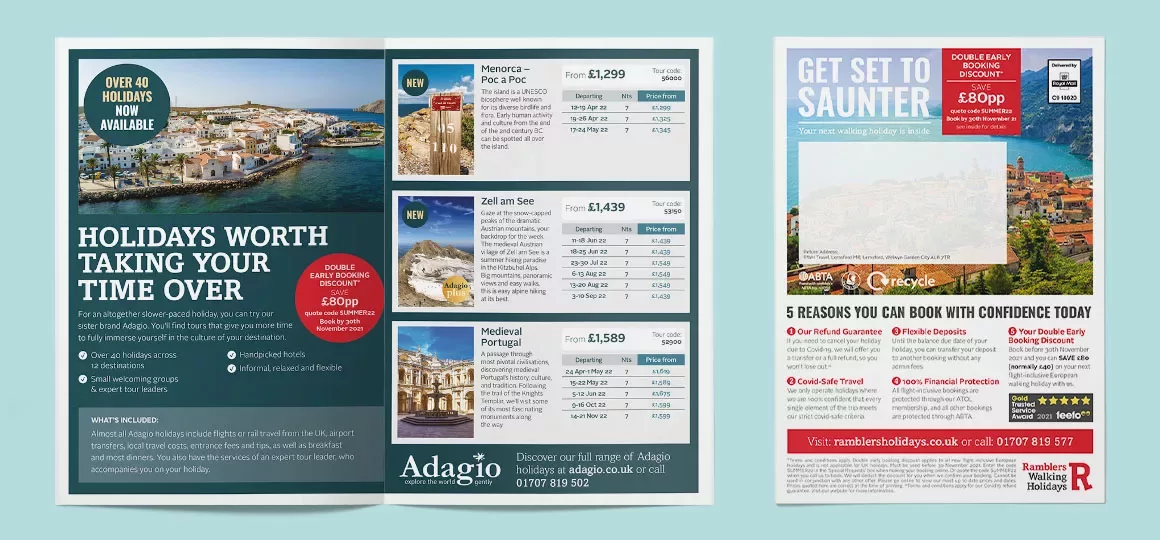 Digital Print Direct Mail Drives Bookings for Ramblers Walking Holidays
Brief
Ramblers Walking Holidays (RWH) specialise in guided walking holidays in the UK, Europe and worldwide, with over 300 memorable destinations from the Hadrian's Wall National Trail to the pilgrims' path through Spain's Basque country, all led by expert guides, with travel and accommodation included. Their core customer base is older, and the coronavirus pandemic hit the business hard.
As the world began to open up for travel again in 2021, RWH wanted to reach out to previous customers and enquirers to announce the tour schedules for 2022. The company had previously used substantial brochures containing all the holidays, over 50+ pages, but these are expensive to produce, so they approached Red C to explore a more cost-effective alternative.
Approach
Armed with a thorough data briefing from RWH data agency Spike Insight, we recommended a 12-page digital print mailer designed to drive traffic to the website and stimulate bookings. The content provided a taster of their UK and European holidays, along with a personal message from the MD and a strong Covid-19 Refund Guarantee, as many of their older customers were still cautious about travel.
And with a Double Early Booking Discount and an 'All you need to do is pack' message, the pack very successfully conveyed a 'book with confidence' message to an audience still nervous about travelling.
Conclusion
RWH had relied solely in major brochure mailings to stimulate bookings from an older, more offline-focused audience, but the pandemic lockdowns forced behavioural changes in this demographic. This mailer, designed to work in collaboration with the website, demonstrated the potential for smaller, more frequent 'sampler' mailings and a more agile and cost-effective approach to CRM.