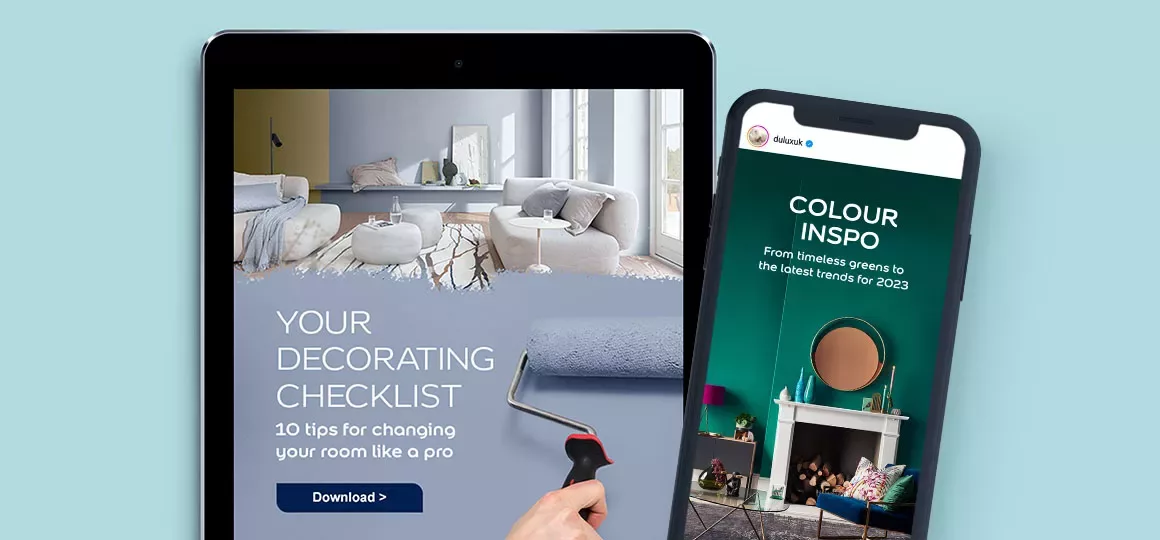 Dulux Retail Lead Generation
Brief
In 2022 we were tasked with increasing the active email database for Dulux Retail. The objective was to generate new leads by incentivising prospects to sign up.
We had done this successfully in the past using the Dulux Let's Colour Magazine, Colour of the Year content, and an interior design trends guide.
Approach
The Red C team felt that offering a decorating checklist – for people looking to redecorate their homes, but not sure where to start – could be a good way to encourage more sign-ups. We produced a 10-page decorating checklist offering 10 pro-decorating tips for people wanting to refresh their space, covering everything from picking the right products to finishing touches.
We created a simple intake form, allowing prospects to request the downloadable decorating checklist, in exchange for their details.
We then created the media assets and tasked our media agency partner to target both existing Dulux UK customers, plus a 'lookalike' list of names we felt would be interested in the content.
We also designed, wrote and built the email sent to everyone who signed, up encouraging them to download the checklist.
Conclusion
The campaign exceeded expectations, driving 13,718 clicks from a total reach of 240,392. 530 unique users filled out the intake form, with around 60% opting in to Dulux Retail marketing emails.
The accompanying email achieved a 76% open rate and a 53% click-to-open rate.