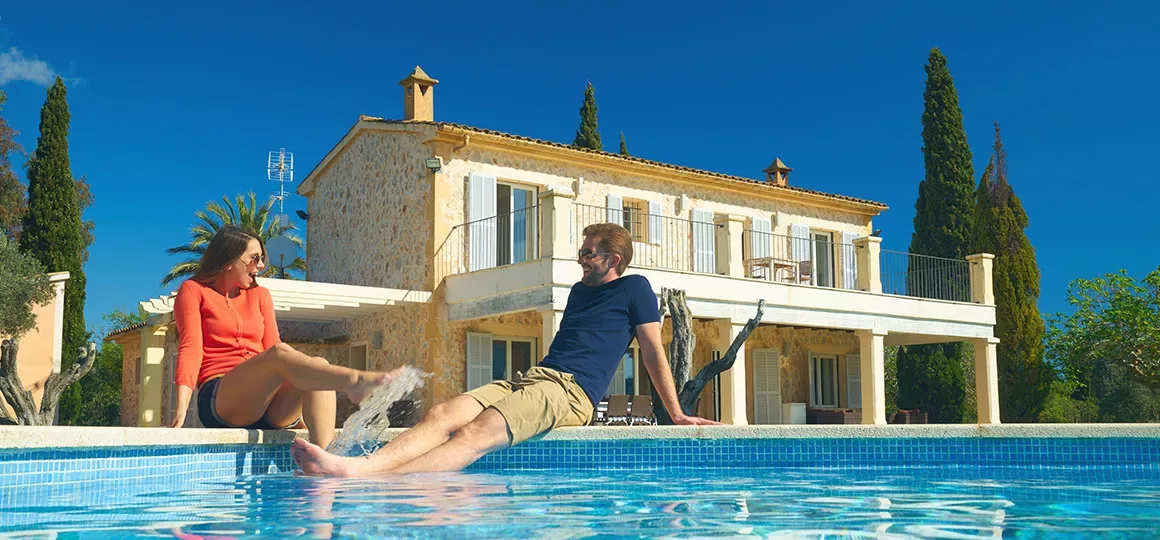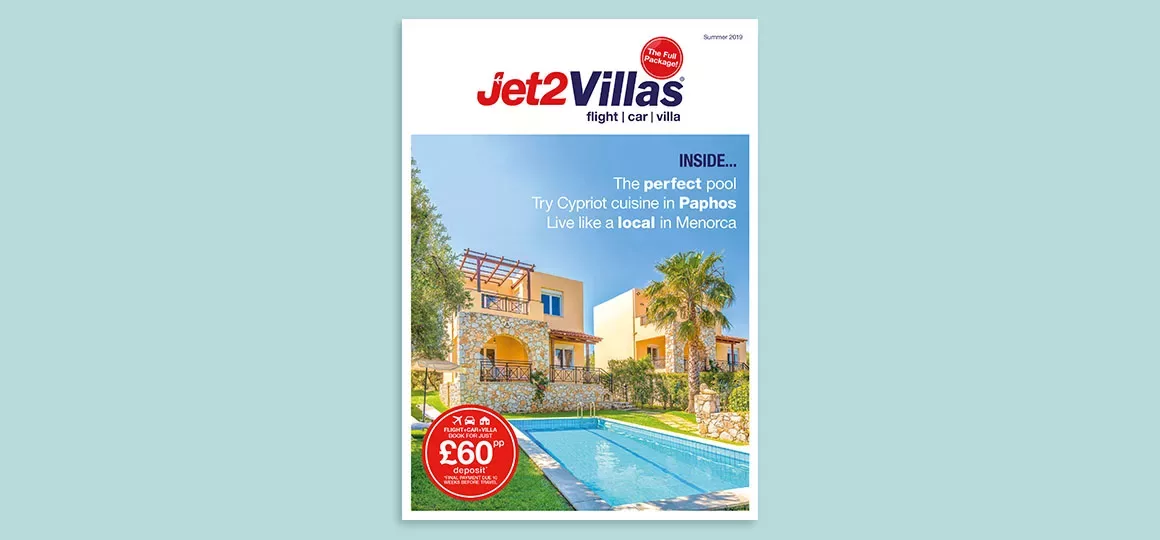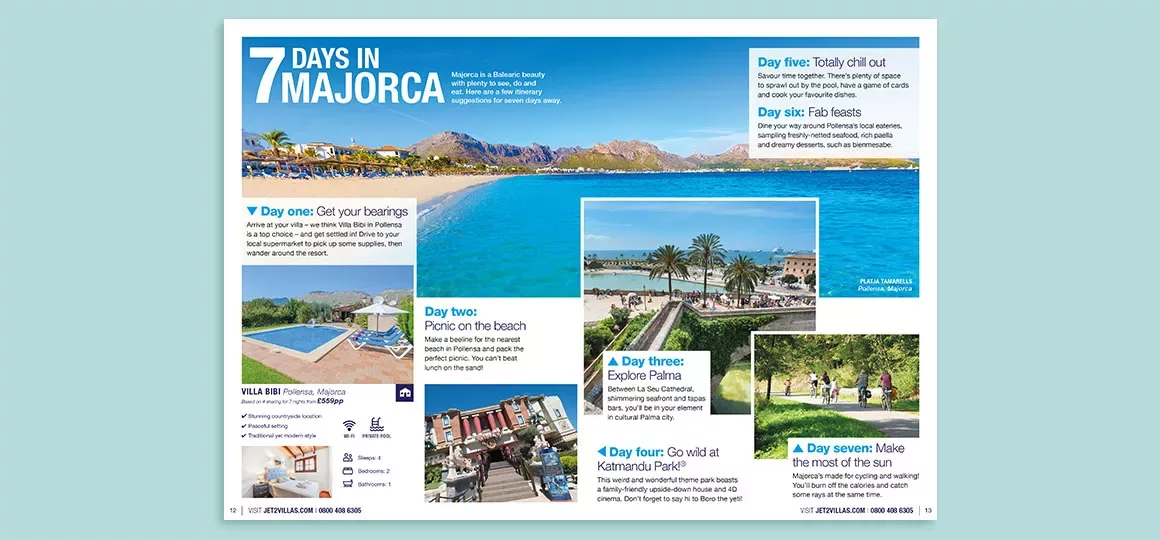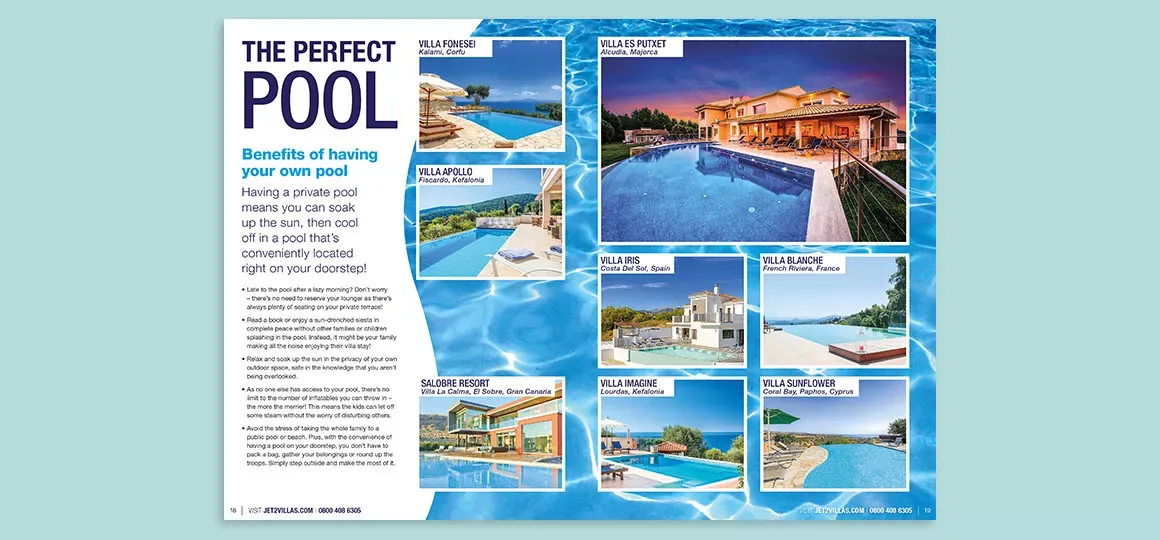 Lunching Villas for Jet2holidays
Brief
Jet2holidays had recently started to offer villas as an accommodation choice to its customers. The marketing team challenged Red C to promote this new offering to customers who'd typically choose a package holiday.
Approach
We decided that this mailing would need to adopt more of an editorial approach. This was more about selling the luxurious experience of a villa holiday, as opposed to the great value, low price of a typical package deal.
We also recognised that people go on a villa holiday for different reasons. So, we included articles on family getaways, romantic retreats and luxe lifestyle as well as introducing the various types of villas on offers.
Conclusion
The mailing proved so successful that Red C was soon being commissioned to write a follow-up mailing, this time with a greater focus on the destinations – Majorca, Lefkas, Lanzarote and so on. We also included examples of truly exceptional villas to encourage those customers looking to splash out on an extra special break.
Villa mailings became such a hit in terms of leads and sales that they have gone from one-off test to a twice-yearly communication.