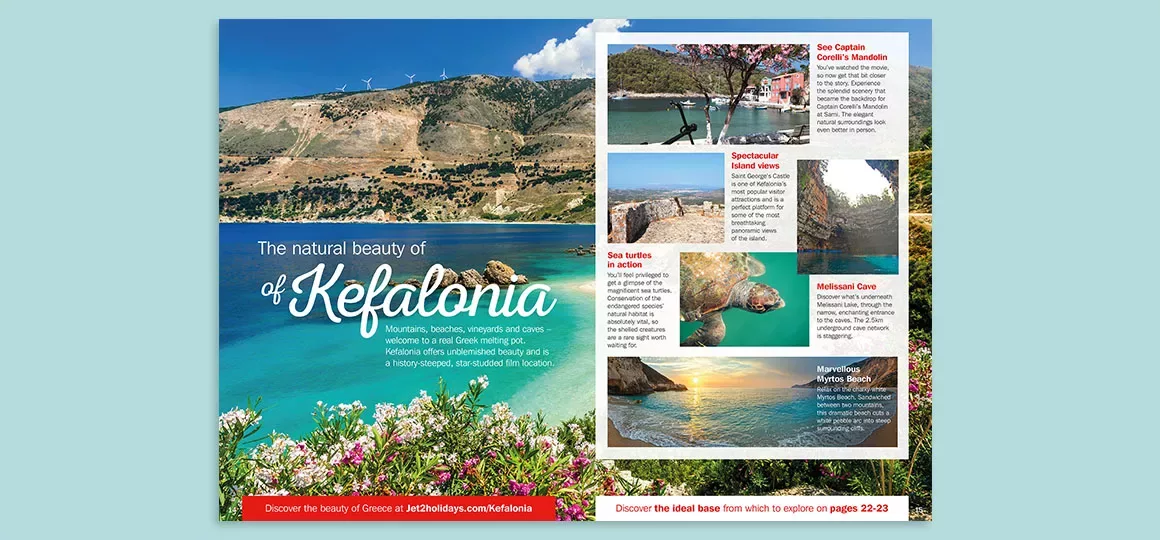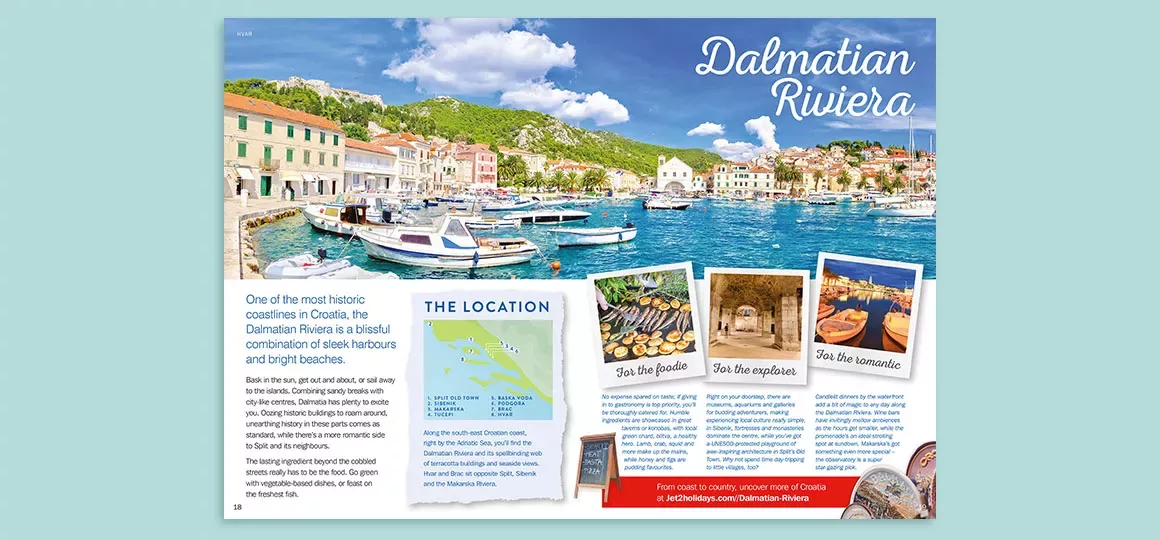 Bringing destinations to life for Jet2holidays
Brief
Jet2holidays' customers tend to be creatures of habit. Once they've visited a country once and enjoyed the experience, they'll revisit that country year after year. Red C was challenged to find a way to persuade these set-in-their-ways travellers to try somewhere new.
Approach
Our solution was an inspirational mailing that would bring a new destination to life – starting with Greece. A common problem among travel brands is they make every destination sound similar. Golden sands, blue skies and crystal waters – nice, but not very distinctive.
We recognised that the Greek Islands offer a much richer story. The question was, how to tell it? We decided to write the mailing as if it were a travel guide.
We kept the copy 'snackable' by structuring it around three themes: wander, savour and marvel. Rather than try and sum up an entire island over several paragraphs, we let its sights, secrets and flavours do the work for us.
Conclusion
The mailing was so successful that we went on to create brochures promoting Italy, Croatia, The Balearic Islands and most recently Turkey.
Turkish tourism has suffered over the past couple of years due to political tensions. However, it remains a safe and beautiful country to visit. Our latest Jet2holidays mailing brings it to life, focusing on 4 key regions and revealing some of the best beaches, family attractions and hotels to visit.
We have uplifted bookings for every country we have featured in our mailings and look forward to seeing similar results when the Turkey mailing lands in February.