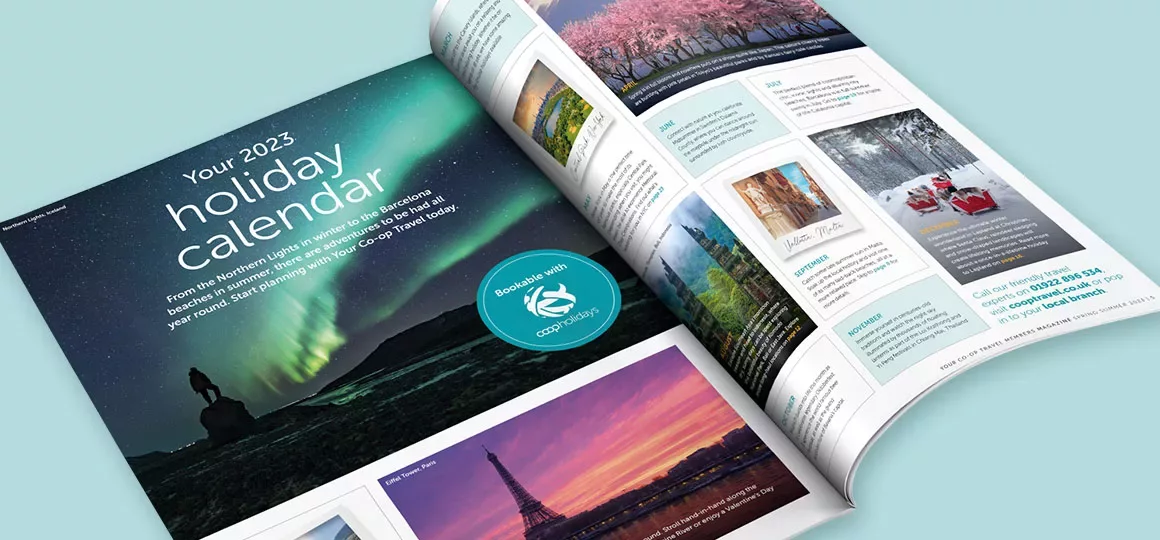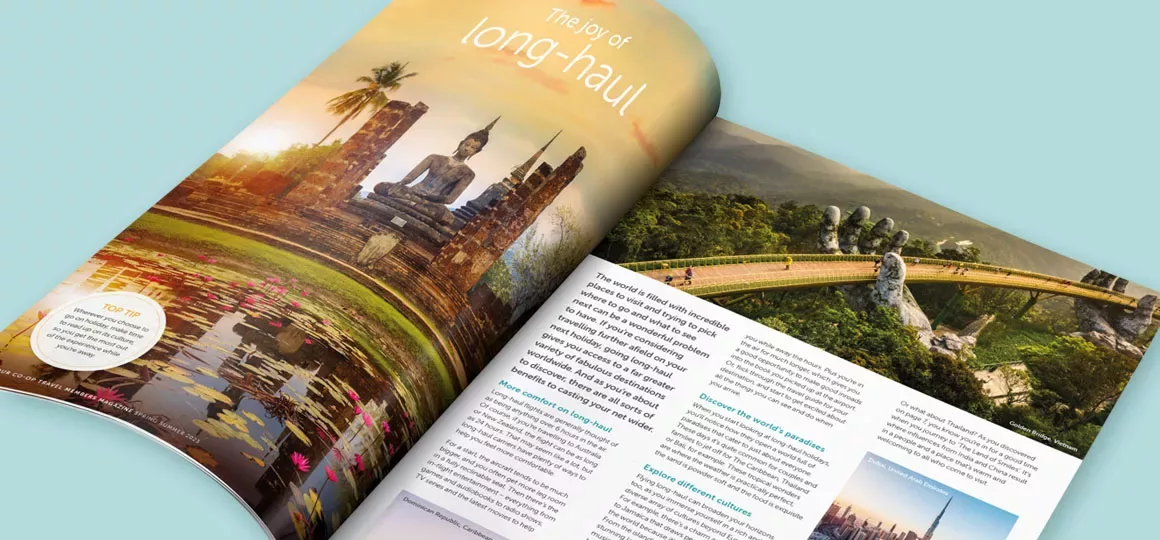 Making more of Your Co-op Travel
Brief
With travel bans lifted across the world, and more and more people starting to planning holidays again, our client felt the time was right to whet the appetite of their customers with a new edition of the Your Co-op Travel magazine.
The aim was to promote more Co-op Holidays. Firstly, the Experience More holidays, where activities are included in the itinerary, and secondly the Add More holidays, which allow Your Co-op Travel members to add activities to their break, for an extra cost. The client also wanted to reintroduce the concept of long-haul holidays to travellers. And, as ever, we needed to minimise the environmental impact the mailer.
Approach
It made sense for the content to focus on destinations further afield than the ones featured in previous editions. We wanted to get readers excited about the possibilities of long-haul. So, as well as features on Iceland and Malta, we wrote articles about the delights on offer in Thailand, Canada and The Caribbean. Plus, for the first time, we introduced a holiday calendar, showcasing the best destinations to visit and when to visit them, covering the whole of 2023.
We also included contributions from charity partner, Go Beyond, and climate partner, Ecologi, as well as a spread on the ways Your Co-op Travel helps customers to book better holidays more easily.
We then worked with our print partners to ensure the mailing was produced on recycled paper using sustainable vegetable ink, so that it was fully recyclable.
Conclusion
The client had lots of positive things to say about this new edition. It's due to land on doormats of Co-op Travel members in early 2023. We look forward to seeing the results.