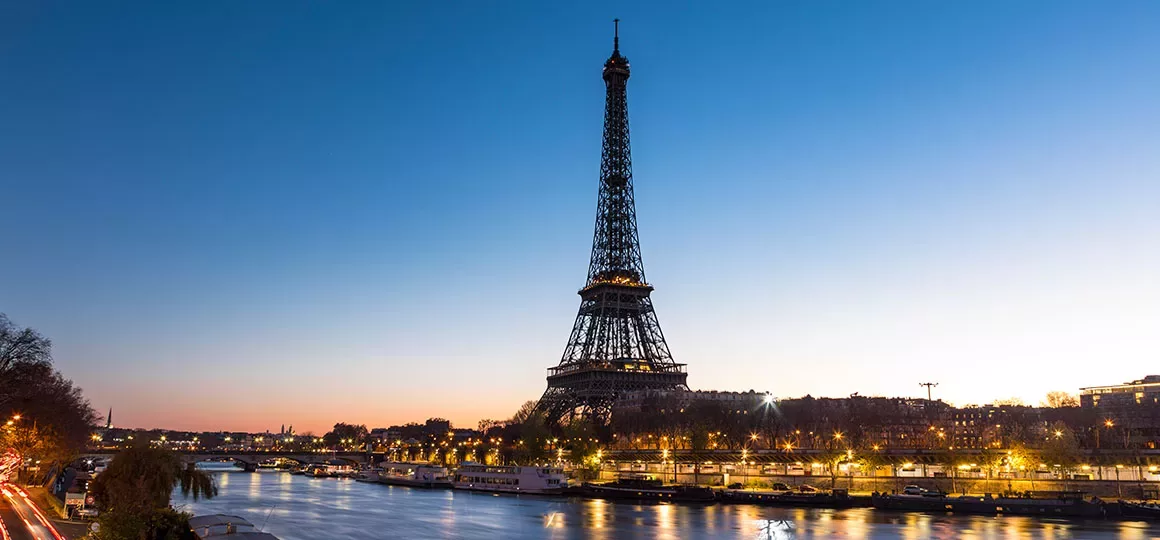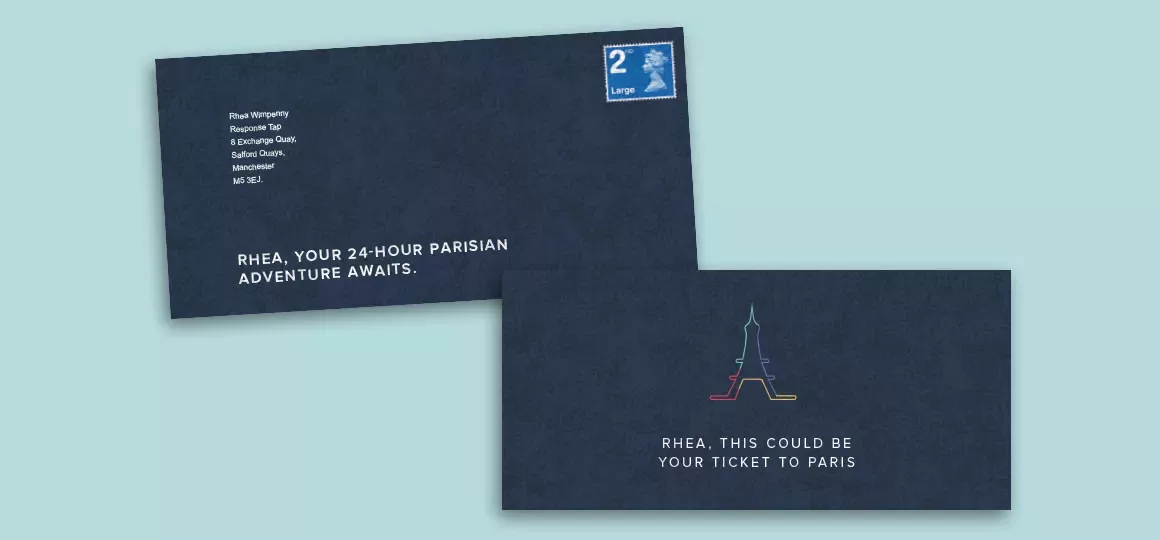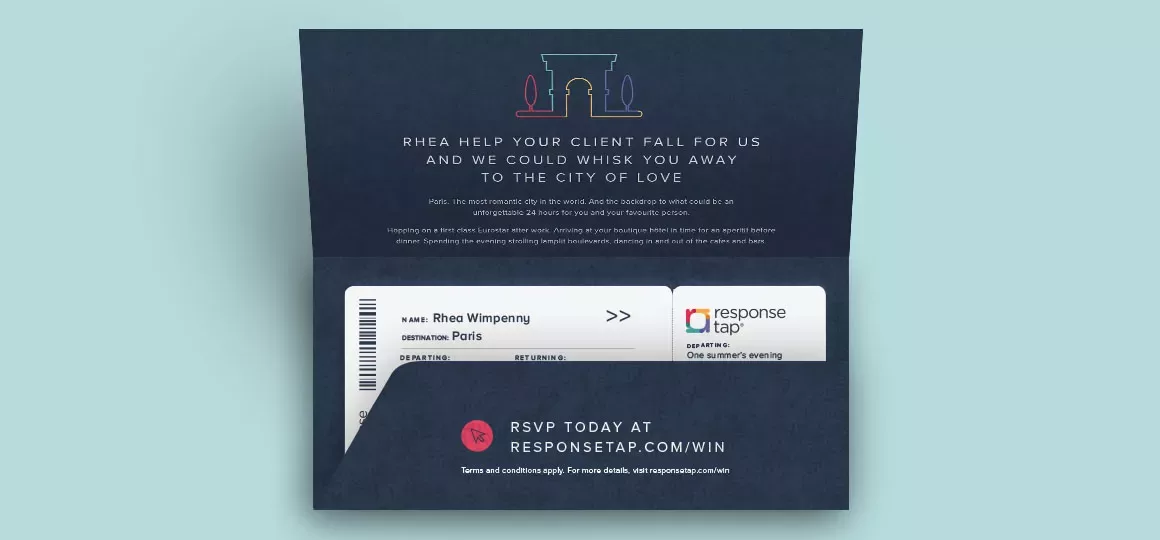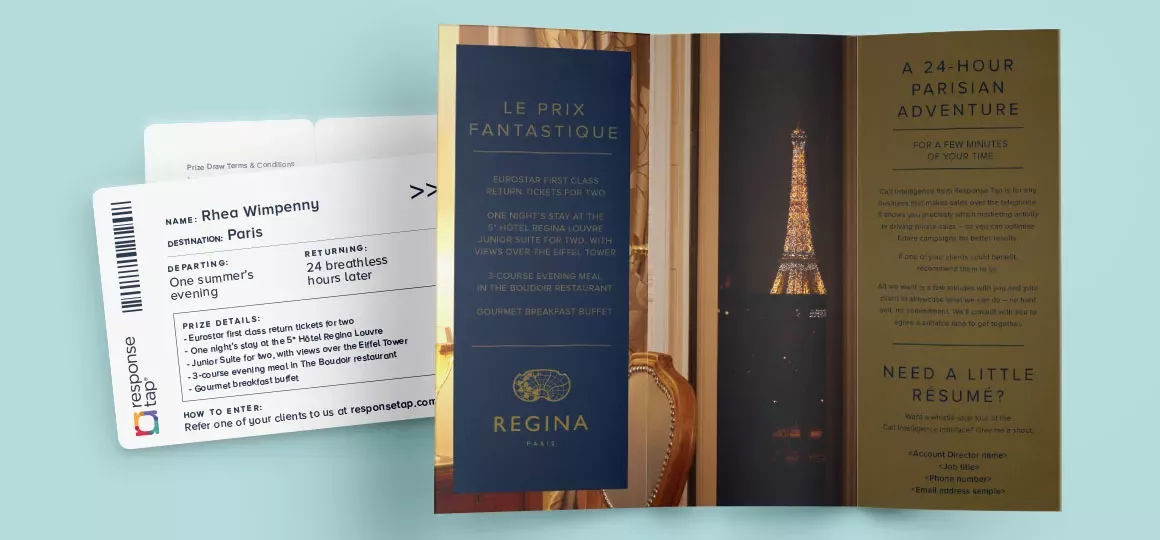 Brief
After the huge success of the 'Hotel campaign', which has subsequently been shortlisted for two Northern Marketing Awards, we were asked by ResponseTap to create an even 'bigger and better' campaign that would generate leads via their agency network.
Approach
Given the success of our initial campaign, we saw no reason to drift from the premise of trying to appeal to self-interest of busy account handlers. So yet again, we devised a competition, with a prize that had real desirability – an unforgettable 24 hours for two in Paris, the most romantic city in the world. Something you might not buy for yourself, but if someone treated you to it, you'd be pretty chuffed.
Given the premium nature of the prize we had to ensure that the campaign elements were also of 'high quality' and felt 'exclusive'. We achieved this through novel printing techniques (personalised white text on colour), quality stock, stunning design and emotive copy. The direct mail was made to feel as though it was a travel wallet, which was personalised throughout. This was accompanied with a roll fold leaflet, which showcased the prize in more detail. We used a 5th colour (gold) which certainly helped to create that feeling of quality and exclusivity.
The copy throughout the pack told compelling reasons why the recipient should consider recommending Call Intelligence to their clients. But we didn't just state the product benefits. Again, we appealed to the reader's self-interest.
To ensure a high open rate, and overcome inertia, we teased the pack's arrival, and sent three follow-ups using email. We also created a simple landing page to optimise campaign conversion.
Conclusion
The results for this campaign were again outstanding, especially given that we were talking to the same data. We contacted 1,960 agency account handlers via direct mail and email. This activity generated a whopping 142 inbound referrals, which is a fantastic 7.2% response rate, for what was fundamentally cold direct mail and cold email.
To date 12 of those inbound referrals went on to become ResponseTap clients!