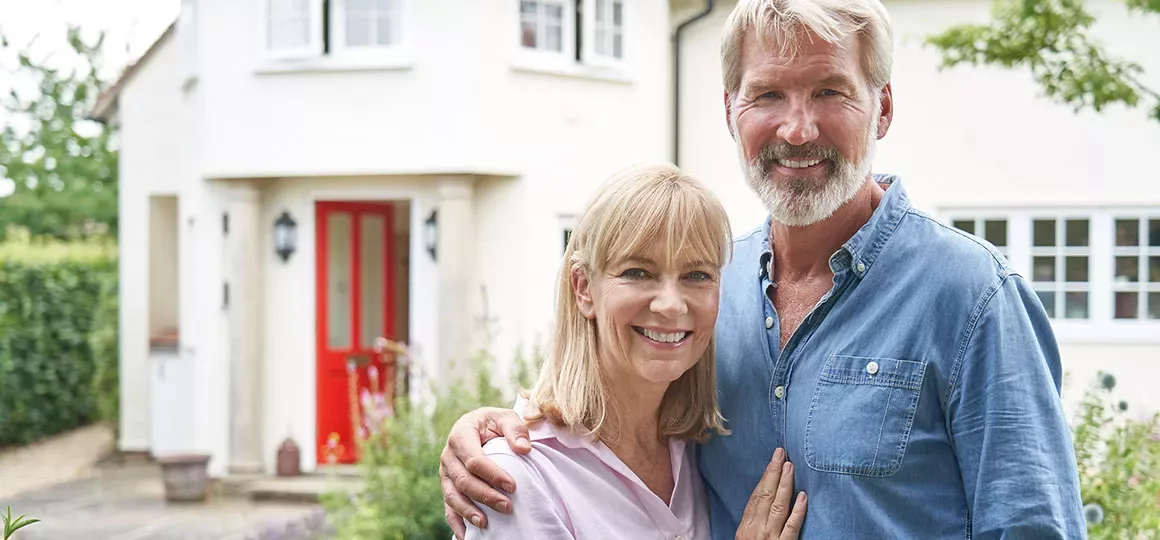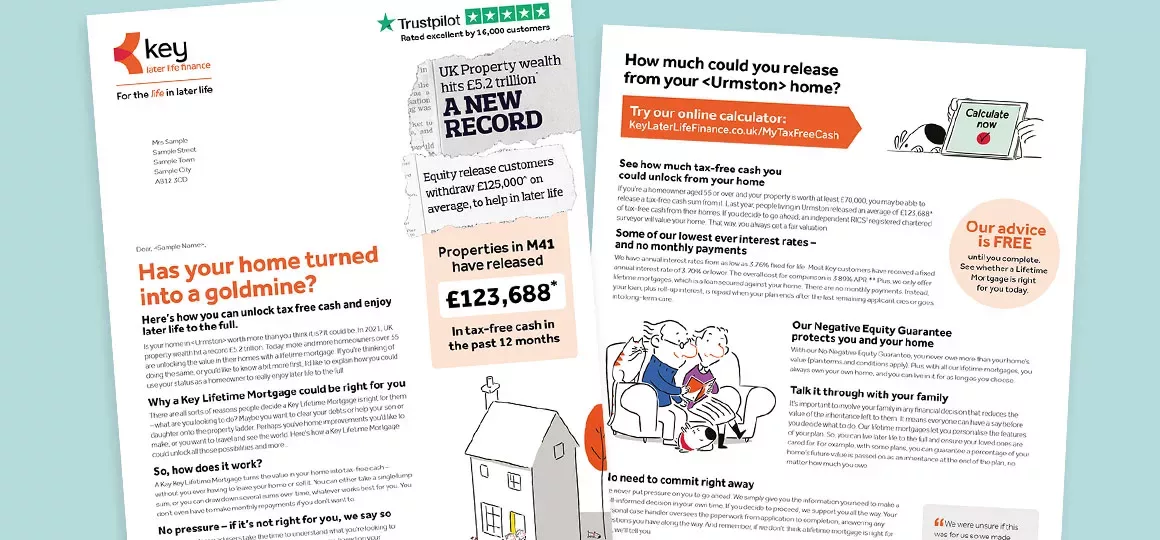 The Key to harder working direct mail
Brief
Key Group had been developing and testing their Key Later Life Cold Prospect DM for a while, making small tweaks to both copy and design. The marketing team wanted to test the pack further, and with Red C's experience of beating banker packs, we were asked to develop a new mailer that could challenge the existing collateral.
Approach
Key already had two hero pieces of creative: a long, double-sided letter and a short, more DR, single-sided letter. It was the job of our Head of Copy, Stuart, and Head of Design, Nick, to think of different strategies we could implement and test for the challenger DM.
They looked at a range of effective design elements and persuasive copywriting techniques that could drive engagement. Long and short letter options were produced to challenge the hero creative, as well as coloured envelopes to challenge the existing plain outer.
Conclusion
Our challenger DM packs have received such positive results that they have now become the banker pack for 2023 which we will work with Key to continue testing against. The coloured envelopes have improved response rates and are continuing to be tested. Our short letter had the best response rate, while our long letter had the best enquiry to appointment rate.