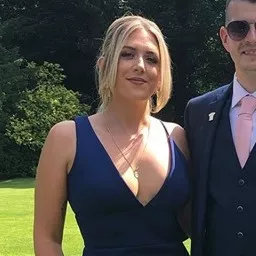 Senior Account Manager, Betty, is queen of paint at Red C, handling all things AkzoNobel and Dulux Decorator Centre. Brush up on what makes Betty one of the agency's brightest sparks.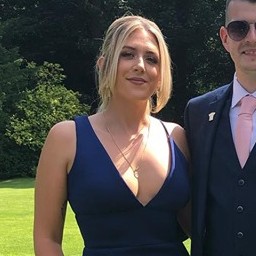 What is your background?
After completing a degree in religion and theology, I decided that I wanted to go into marketing or advertising. My university careers department put me forward to a small agency in Cheshire, where I stayed for 20 months before moving to Red C.
What is the most challenging aspect of your role?
The most challenging aspect is definitely making sure we keep on top of potential ideas for our clients. We work with a range of clients, from retail paint to insurance to builders merchants, so it's a varied mix to be aware of. But it's also what I love about my job!
Is there a particular pitch/campaign that stands out for you?
I'm most proud of our work with AkzoNobel. From our winning pitch to where we are today – rolling out retail, trade, academy, select decorators emails and now scheduling their social, as well as managing their SEO content.
What's the biggest mistake you've ever made?
Definitely not saving stuff on my desktop or a USB when heading to a presentation! There's nothing worse than relying on printouts that you've brought with you.
Is there anything or anyone at present that is influencing you?
I love the KFC advertising strategy at the minute, they are always one step ahead of what is happening in the country – especially on social media. I've also found an interest and curiosity in keeping an eye on our competitors.
If you weren't in marketing, what would you be doing right now?
I'd definitely be a teacher – when I started at my first agency, I wasn't sure I'd made the right decision so began looking into the government scheme to get into teaching. I soon realised that I didn't want to go back to university, so stuck with marketing – and I'm glad I did!