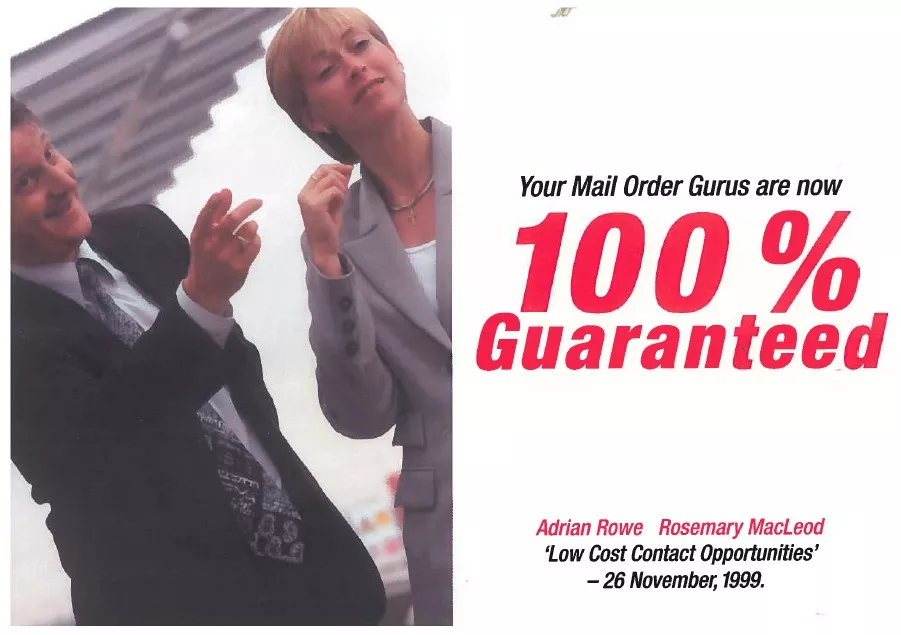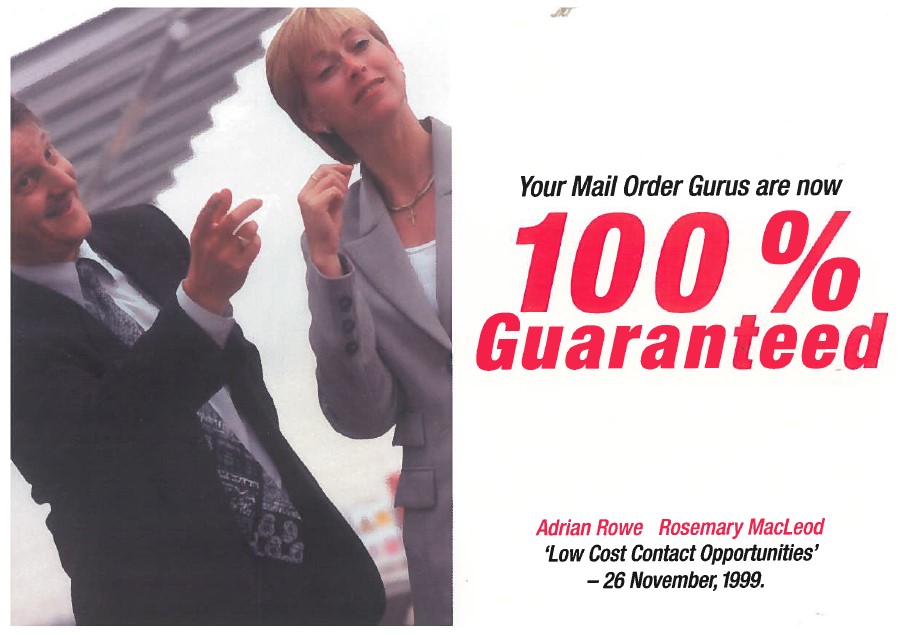 When I was approached to be the founding partner in a start-up agency, I thought the idea was mad. This was 1994… who starts an agency in the middle of a recession?!? But I like a challenge and I thought, if we can make it work now, we can make it work anytime – and so it has proved. We've weathered another two recessions since Red C first opened its doors and are still going strong after 25 years.
My background had been in direct marketing at Reader's Digest, followed by agency stints at WWAV and Catalogue Connection. Most of our early clients were in mail order, including Corgi Collectables, who we brought over with us. It was a leap of faith for them and our other clients in those early days, so we're eternally grateful to them.
I was already working with one of the other founders, Geoff Cotton, but had never met the other two, Adrian Rowe and Irene Culverwell. I'd never been to Manchester, either. I met them all for the first time over drinks at the Britannia Hotel, on the day we launched the agency. I knew right away that I'd enjoy working with them.
The early days
My brief was to build up a southern client base. The aim was to open a London office eventually. I travelled up and down to Manchester 2-3 days a week, and around the country visiting clients. After a while we set up a small southern base working out of the offices of a colleague of our Chairman's (it was actually a converted barn in the grounds of his house near Marlow… next door to a pig farm!).
We didn't have a lot of staff, so we employed marketing/business studies students, mainly from Manchester Metropolitan University, on their placement year. It was a great idea and one we've continued to this day. The students get thrown in at the deep end as Account Executives and get real hands-on experience. Many come back to us after they've graduated to further their careers and others have gone on to great things elsewhere, some even turning into clients. My first student was Tu-Linh Ngo who bravely came and worked out of that barn with me and still keeps in touch. Another one sent us this lovely message only the other day.
Another early success story was the launch of Peruvian Connection in the UK. I also headed the team that pitched for, won and produced the 1996 Harrods catalogue alongside our New York agency partners. It was a tough gig… everything had to be personally approved by Mr Al-Fayed himself and his wife! We went to Cape Town to for the photoshoot to try to recreate a British spring in November. It took up 3 months of my life and was absolutely exhausting but I'm still proud of the results.
Taking on London fuelled by curry
As we built the southern client base, we were able to take on a London office and more staff. Our first office was based in Bayswater, next door to the famous Khan's curry house, where we spent a lot of time. They have been going 40 years and are still going strong today, so hopefully that is a good omen for us!
It was the early days of the internet and we just had one computer initially. I remember sending my first ever email with trepidation and then instantly ringing the person I had sent it to, to ask if they had received it! It was all direct marketing in those days – press ads, inserts, catalogues, direct mail packs etc. Now over 70% of our work is digital and everything is done by email.
When we won a big client – RS Components in Corby – we had to staff up and it enabled us to set up our own London artwork studio. I am very proud of the innovative work we produced for RS Components. They sell a huge and complex range of products, but we made it work.
Expanding our offering
In between, I was working closely with Adrian to develop an eye-tracking offering. We initially used the eye-tracking equipment of a research team led by Professor Alistair Gale at the University of Derby. It was a fascinating field I had never been involved in before, analysing what people look at in ads, direct mail, catalogues etc. and more importantly, what they miss. We did ground-breaking projects for Reader's Digest, Express Gifts, Book Clubs etc. – something no other agency was offering at the time. Eventually, we invested in our own eye-tracking equipment continue to use it for research, most recently for our own Secret Life of Search report.
Even the Royal Mail tapped into our eye-tracking expertise. Adrian and I ran workshops on their behalf, helping to improve the home shopping techniques of a raft of Royal Mail clients. One such clients was Angus Thirlwell, who had just launched a company called Choc Express, well known today as Hotel Chocolat. I like to think some of the techniques we talked through helped in some small way towards his success.
I will never forget the photoshoot we did to promote the workshops on a very windy day at a DLR station. The end result was a brochure cover where half of my face and half of Adrian's face were photo-shopped together. We looked scarily alike and the brochure is the stuff of Red C legend!
And that was just the first two years. I haven't even touched on the £500,000 ad, the adventures I had 'walking a mile in my client's customers shoes' and, of course, the Red C band – more of that to come in part two…
Rosemary Walton