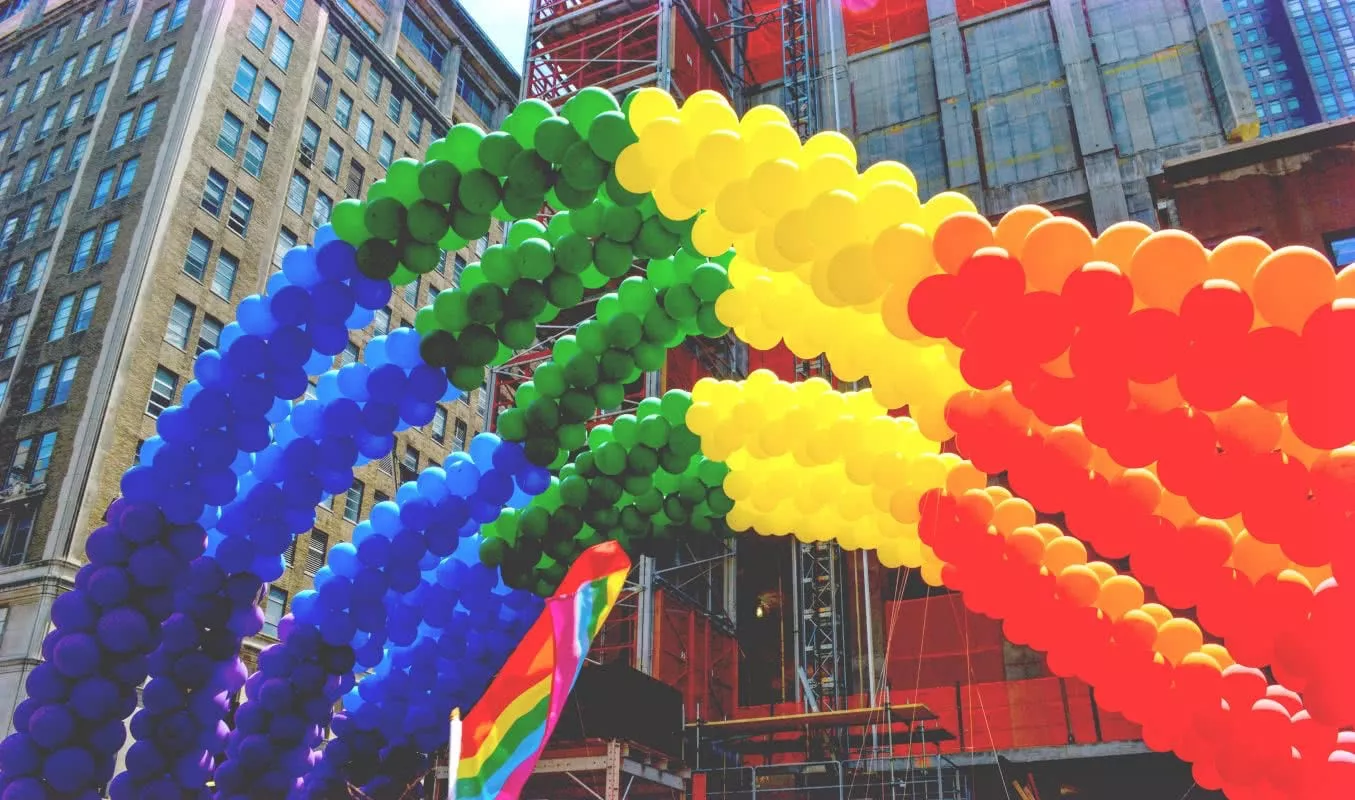 This summer, Manchester and the rest of the UK have been blessed with a glorious heatwave, Southgate's game-changing fashion and a Royal Wedding. But for the LGBTQ+ community, summer means one thing: Pride.
So, as the worldwide celebrations continue, we're taking a look at some of the bold, bright and colourful ways brands have been showing their pride and supporting the LGBTQ+ community.
'Pride Loves Pride' – Fuller's
This tongue-in-cheek campaign stands proud in British Heritage, as well as culture. Created by the London based advertising agency Recipe, this campaign is a play on words of Fuller's flagship ale, London Pride, (which also conveniently shares its name with the Pride event that takes place in the capital).
However, despite sharing the same name they also share the same values of authenticity and independence. Therefore, the Pride in London Parade is as revered as the beer that Fuller's produce.
For the most part, the campaign mainly follows a print medium with billboard campaigns found in tube stations across London but Fuller's have also dipped into social media content too. On top of this, the campaign expanded to producing novelty merchandise, such as London Pride Unfiltered glassware, Pride Loves Pride themed t- shirts and colourful beer mats.
Overall, London Pride's campaign was very well-received as it challenged the boundaries beyond the rainbow and made conversation flow across the city.
'No Labels. Just Pride' – Yo Sushi
As an official partner of London Pride this year, Yo Sushi removed all their colourful branding labels on their website, social media as well as all their products that rotate around their infamous conveyer belt. The sushi empire decided to adopt this approach to highlight the inclusivity issues that surround the LQBTQ+ community. In a statement surrounding the campaign, Yo Sushi said "classic definitions and labels have never been our thing. And we don't think anyone should be labelled either".
As part of a wider campaign, they also sold their rainbow plates (as shown in the image below) to raise money for the UK Pride Organisers Network.
We think this campaign worked well because Yo Sushi decided to use their rainbow assets to redirect the meaning behind them. However, we would have liked to have seen this campaign run nationwide instead of just based London. Perhaps next year?
"Give the Rainbow" – Skittles
Most brands that celebrate Pride tend to follow protocol and adopt the vibrant rainbow colour scheme, simply adding it to their branding for a period of time. However, the rainbow fruit-flavoured sweets, Skittles, decided to drop their colours and gave up the rainbow "so Pride's would take centre-stage".
This is the third year that the Wrigley's owned brand have removed their colours, as a way to pay homage to the pride celebrations. Other than varying their packaging, the brand also released animated videos on their social media accounts with the hashtag #OneRainbow. As well as partnering with online influencers through sponsored content to promote their "Only one rainbow matters this Pride. Give the rainbow, taste the rainbow" message beyond their own social media followers.
We love this campaign for its longevity and for the fact it's becoming synonymous with UK Pride celebrations.
With so many inspiring campaigns created this year for Pride, it finally feels as though brands are stepping up their support for the LGBTQ+ community. After all, love is love.