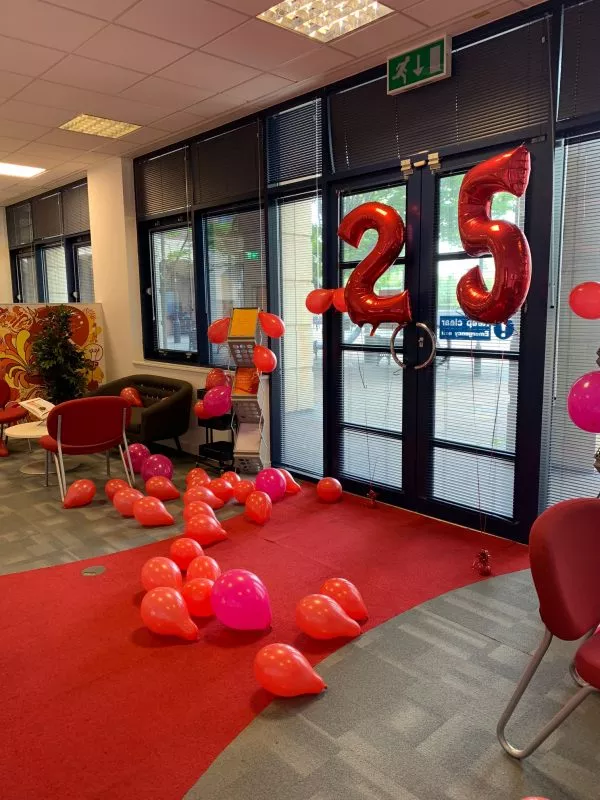 Today at Red C Marketing we are celebrating our 25th birthday. To be honest, it's been a whole year of celebrations, but 1st May 1994 was the official date that Adrian, Rosemary, Irene & Geoff first opened the doors to RSCR (Red C's former name).
So, to celebrate our 25th birthday, we thought we'd take a look at some of the other companies who are also celebrating this year.
Missguided – Celebrating 10 years!
The Manchester based fashion brand opened business in 2009 and has without a doubt gone from strength to strength over the past decade. It has become a reliable figure within the fashion marketplace, providing the all-important answers to the dreaded 'jeans and a nice top' saga that many 16-30-year-old women have to contend with on a weekly basis. What's more, the fashion empire is currently based in Trafford, just a 20-minute stroll along the Quays from Red C HQ in Salford.
In the past Missguided have joined forces with a whole range of celebrities such as supermodel Jourdan Dunn, as well as playing a part in the rise in online influence in the fashion industry. So, we look forward to seeing who Missguided collaborate with on future projects, especially for their 10 year celebrations.
Amazon.com – Celebrating 25 years!
Jeff Bezos was just 30 when he quit his high-flying job on Wall Street and bravely launched Amazon.com. In just 30 days his e-commerce site was turning over $20,000 in weekly sales. It was monopolising the online marketplace from the get-go. Fast-forward 25 years and Jeff Bezos currently stands as the world's richest person with an approximate wealth of $151.6 billion.
Here's hoping that the 25-year celebration means a 25% off discount!
Greggs – Celebrating 80 years!
According to Adrian Rowe, chairman here at Red C Marketing, the greatest British icon isn't The Beatles, James Bond or Big Ben…the greatest British Icon is Greggs.
Not only have they completed 80 years of service to the British public, but they have also accomplished another very impressive milestone as they have also just broken the £1 billion barrier this year!
Their ability to effectively win over the hearts of the public is indisputable. Their recent PR campaigns such as Gregory & Gregory and their response to the rise in veganism with the launch of the Vegan Sausage Roll certainly proves that the bakery brand is a force to be reckoned with.
Tesco – Celebrating 100 years!
Tesco has been one of the nation's favourite supermarkets for almost a century. It's observed and served a world war and is officially older than the Queen of England.
To celebrate its centenary, Tesco opened Jack's – a 'no frills' equivalent to the supermarket giant and a rival to Lidl and Aldi. Unfortunately, there are only a handful of stores across the UK at the moment but their low prices (and minimalist branding) are worth a look.
Tesco also launched a yearlong campaign called 'Prices That Take You Back' which extends across a range of platforms including TV, social, digital and print. The focus of the campaign is to conjure nostalgia amongst the public. The creative is fun and dives into a variety of decades and even includes cult figures such as Mr Blobby!
British Airways – Celebrating 100 years!
British Airways is another company to have hit the centenary milestone in 2019. So, to celebrate, they launched an emotive TV advert 'A Love Letter to Britain'. The advert follows some of our favourite faces such as Oscar award-winning Olivia Colman, as well as boxing's best Anthony Joshua and Nicola Adams as they journey with BA. Hamish McVey, Chief Marketing Officer at British Airways, said that the campaign is focusing on "what it means to be part of modern Britain today."