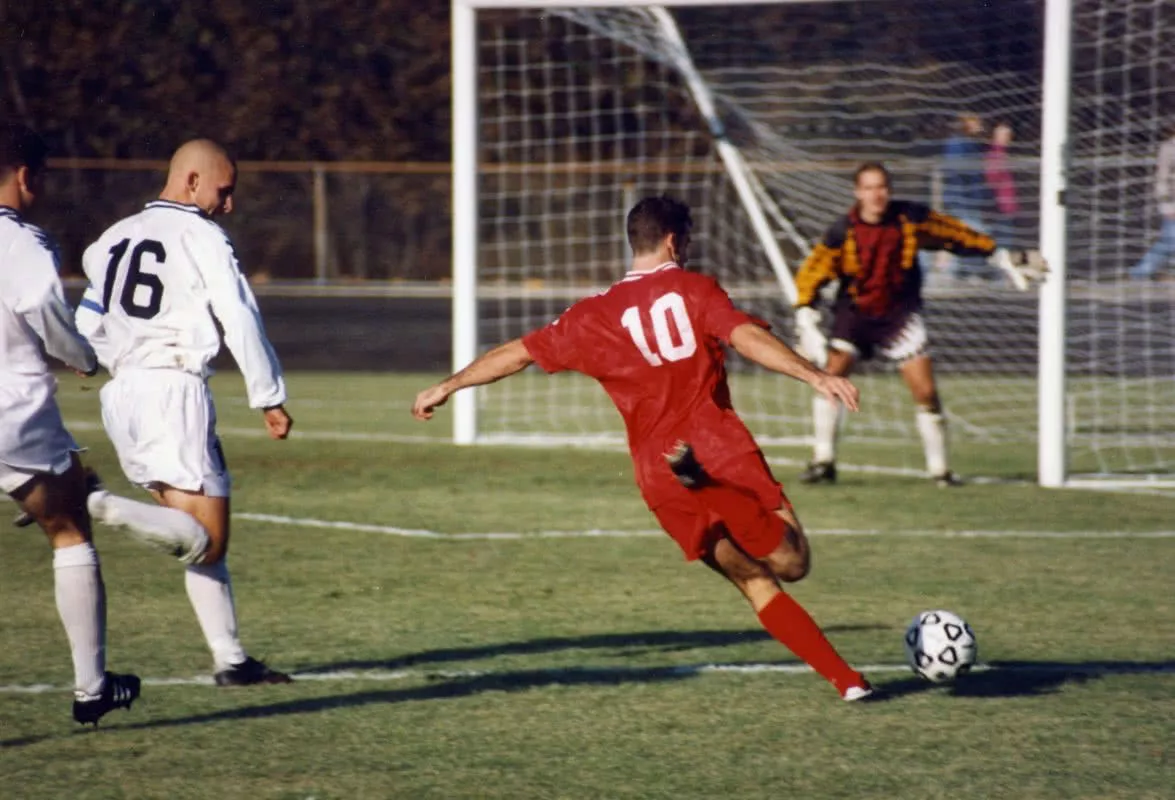 You may remember at the 2010 World Cup, Dutch Brewer Bavaria, made headlines when more than 30 women showed up at the Netherlands v Denmark match wearing bright orange mini dresses emblazoned with their branding. FIFA weren't impressed by the stunt and the alleged organisers were detained and charged.
Since then, marketing companies have been aware of the strict rules around mentioning the World Cup in their communications, as this could be considered as using the competition to promote their brand.
With that in mind, here's a look the some of this year's best World Cup adverts that have been given the green light.
1. Wish – Time on Their Hands
The relatively new online shopping company, Wish, cleverly came up a series of adverts featuring famous footballers who had missed out on the 2018 World Cup. Gareth Bale, Paul Pogba, Robin van Persie and Gigi Buffon were all filmed trying out new tasks as they now have 'time on their hands'.
The fast-paced adverts work well, not just because of the celebrities that feature but the tongue-in-cheek humour. The adverts have been running throughout the tournament and been promoted on social media by the footballers themselves.
2. Pepsi Max – One love. Love it. Live it.
Pepsi have a reputation for producing impressive TV adverts with worldwide famous celebrities, a brilliant example is the 'We Will Rock You' advert with Britney Spears, Beyonce and Pink.
This year, Pepsi called on famous football stars – Messi, Alli and Kroos – to feature in their Love it, Live it advert. This was originally launched as part of their Champions League sponsorship, but is now being shown during World Cup matches.
As well as the famous faces, the advert was visually impressive with clever football stunts and blue paint splashing through the streets.
This advert also gets extra points for including the US award-winning, two-time Women's Best Player of the Year, Carli Lloyd.
3. Paddy Power – VAR
One of the biggest talking points of this year's World Cup has been the introduction of video assistant referee (VAR), with many people undecided whether it's a good or bad thing for the beautiful game. One great example was the incident with Sergio Ramos in Spain's game against Russia.
Paddy Power predicted that VAR would cause quite a stir and from this, they have produced a highly engaging and targeted campaign. The ad looks at how VAR could be used in everyday situations, such as fighting for a space at the front of the bar or terrible tattoos.
4. Paddy Power – England 'til I dye
Paddy Power have taken another place on our list of favourite World Cup adverts. Yet, this ad didn't follow the brand's usual humorous tone. Instead, Paddy Power created a meaningful campaign.
The initial advert caused outrage, showing a Polar Bear spray painted with a St George's flag, as many people thought it was a selfish publicity stunt. The advert became front page news and was all over social media within days of the initial video going live.
However, the campaign was for a good cause. Paddy Power are raising awareness for research that needs to be carried out in Russia to ensure that Polar Bears are kept in the wild and to help prevent them from becoming extinct.
The campaign is a poignant and beautiful reminder of how powerful advertising can be. Watch how Paddy Power have challenged Russia's untouchable territory…
5. Gareth Southgate: a walking advert
The nation has fallen in love with Gareth Southgate this World Cup, taking England to the quarter finals. Yet, as well as every football fan's hero, the England's Manager has become a fashion icon – whether he likes it or not!
Marks and Spencer, who have been the official suit supplier to the England team since 2007, have announced that demand for waistcoats has risen 35% thanks to the England manager. eBay also reports that searches for waistcoats increased by 25% the weekend before the quarter finals. The waistcoat is a reasonable £65 but for the full suit look, fans will need to fork out a substantial £264.
Good Morning! Ahead of the big game today, show your support for @GarethSouthgate and the #Eng boys by wearing your #luckywaistcoat on #NationalWaistcoatDay Send us a pic of you wearing yours! #WorldCup #ENGSWE #itscominghome pic.twitter.com/HIlJnpX1Wv

— M&S (@marksandspencer) July 7, 2018