USA business tycoon Warren Buffet once said "If you don't find a way to make money while you sleep, you will work until you die!" 
Automated emails, for many, do exactly that, they generate money while you sleep. 
So they should be every marketer's best friend. 
You only have to set them up once, and they'll automatically go out in response to a 'trigger'.
No matter how many times different people on your list trigger the email, it will continue to be sent without you ever having to lift a finger. It automates your marketing for you.
A relevant message to a relevant person at a relevant time. What's not to like!
Why are automated emails so good?
Customers absolutely love personalisation and this will often result in fantastic engagement and BIG return on investment.
Research certainly supports this view:-
91% of consumers are more likely to consider businesses that provide individual recommendations or offers.
72% of consumers only respond to marketing messages that target their individual interests.
The other great benefit of automated emails is that they significantly improve employee productivity. If you can implement a robust and efficient automated email programme then the likelihood is you can reduce the number of newsletters and 'blast' emails that you produce, giving your marketing team more time to focus on other initiatives.
Again, research supports this view.
69% said automation could help reduce wasted time.
59% said they could save at least 6 hours a week if the repetitive aspects of their job could be automated.
72% said they would use the time they saved to focus on higher-value work.
Do automated emails work?
Well, the very simply answer is, automated emails certainly work!
The nature of an automated email means you're sending a relevant message, at a relevant time to a relevant person or business, and as with any marketing channel the more relevant you make your marketing then the better results you will achieve.
By introducing a number of automated email campaigns into your email marketing programme you will often see your open rates, click through rate and conversion rates increase.
But again, don't just take my word for it, as there is research galore that supports this view:
How do automated emails work?
In very simple terms, an automated email is triggered by your customer data – whether that's demographic data, transactional data or engagement data, so it's crucial that your customer data is rich and accurate.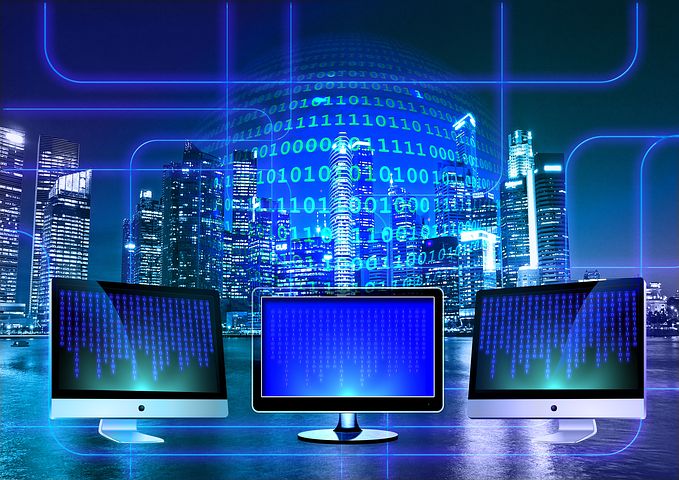 In order to implement an automated email programme you will need to invest in your customer data, but also a marketing automation tool.
Every business has customer data (or it certainly should do!), but in order to implement a successful email automation programme this data needs to be stored, managed and manipulated by a Customer Relationship Tool (CRM). A CRM system stores all of your businesses interactions with a customer or prospect – and it's this data that feeds and personalises your automated email campaigns. 
You will also need a marketing automation tool, which lets you create the triggers and subsequent email communications. There are literally hundreds of solutions in the marketplace, with some of the best known including Mail Chimp, DotMailer and Campaign monitor.
There are several ways to fulfil both your data and automation requirements:
A marketing automation tool with built-in CRM. For example, MailChimp, which is a marketing automation tool, has the option of a built-in CRM.
A CRM system with build-in marketing automation. For example, Microsoft Dynamics, which is a CRM system, has built in marketing automation.
Or 
The integration of a CRM system with a marketing automation tool. It is possible to integrate Mail Chimp with Sales Force.
5 'must do' automated emails
Automated emails can be triggered by different types of customer data. Transactional data, demographical data and behavioral data can all be used to create highly relevant and personalised automated emails that can revolutionise your email programme.
I have cherry picked five of my favourite automated email campaigns. 
The Welcome email
What is it?
An email that welcomes a new customer to your brand. Remember first impressions count!
Does it work?
Yes! Welcome emails can deliver open rates of 91% and click through rates of 26% report Hive.co. Invesp report that Welcome emails can deliver 320% more revenue than other promotional emails. 
When should you send it?
Immediately after someone triggers the business rule i.e. becomes a new customer or subscriber.
This is an email we created for Police Mutual in 2020.
The template is dynamic so the text and the cross- sell messages are determined by the product the recipient has purchased.
It's fundamentally a welcome message supported with information about the recipient's policy documents and secondary cross-sell messages.
The re-engagement email
What is it?
An email sent to people / businesses that haven't engaged with any emails for a predefined period.
Why is this important?
Only 38% of people unsubscribe from emails they no longer wish to receive.
Sending emails to a non-engaged data file will ultimately end in your reputation as an email sender being damaged.
When should you send it?
This should ideally be triggered by inactivity over a certain period and a certain number of emails. 
Do they work?
Return Path report that 45% of recipients who received a re-engagement email read subsequent emails.
This is a great example of a re-engagement email from FabFitFun.
The email reminds the reader of all the "perks" of being a customer whilst also recognizing that the recipient has been away ("What You've Been Missing").
They have also included a time sensitive offer.
***Tip*** The subject line is crucial with re-engagement emails. You have to make them stand out, so do something different to your usual subject lines, as those clearly haven't been working for these customers.
The Birthday email
What is it?
It's an e-birthday card.
When would you send an e-birthday card?
Depends a little on sector, but we would recommend a week or so prior to the birthday.
This is an email that Red C produced for Manchester City Football Club a few years back.
It might be a little old, but it's a great example of pushing the creative boundaries.
The impressive part of this email is the level of personalisation involved. The player (in this case, Joe Hart) is determined by the recipient's previously submitted preferences. We had versions of this templates for the whole squad just to cover all bases.
We also had a dynamic panel that was determined by the recipient's year of birth, which adds a lovely personal touch!
And to finish it off we gave the recipient a special birthday offer!
An email so good it was recognized by eConsultancy as being "top of the league".
Boden, who are brilliant email marketers, send their customers an automated email to help celebrate a person's half-birthday!
Simple design, playful copy, an offer and a clear and concise call to action! There is even a dog wearing sunglasses! What's not to like?!
***Tip***
Sign up for Boden emails for inspiration!
The abandoned basket email
What is it?
An email sent to people who have abandoned their online shopping basket / cart.
Why is this important?
Statista reported in March 2020 that an astonishing 88% of online shopping orders were abandoned. 
When should you send it?
Around an hour after the basket has been abandoned.
Do they work?
Omnisend report: 46% of people who receive an abandoned basket email open, 13% go onto click, and of those clicks, more than 35% end up buying something.
This email from adidas ticks a lot of boxes.
It highlights the product that was being browsed and even uses a little humour by suggesting the customer's flaky Wi-Fi connection might have stopped them browsing.
The email cleverly reassures the customer to continue with their purchase by showcasing some relevant reviews.
***Note*** Be careful using incentives as part of your abandoned browser emails, as you might end up training your customers to wait for discounts.
The Post Purchase email
What is it?
A set of emails sent to people who have just purchased a product or service (or downloaded content).
When should you send it?
An order confirmation email should be sent immediately, followed by several other emails each with their own core message. 
Do they work?
Absolutely! We've seen these emails work across B2B and B2C. Done well they can help reduce churn, boost brand engagement and increase ROI.
I genuinely think a robust automated email programme is one of the most powerful weapons in a marketer's armoury, so what are you waiting for….  go and make money while you sleep!
For more information, please take a look at my recent Virtual Midweek Masterclass entitled 'Making money while you sleep with automated email', which I did with Red C email developer, Abi Hall. 
And if you'd like some advice on your own email programme, you can call me on 0161 872 1361 or email me at swhite@redcmarkeitng.com.