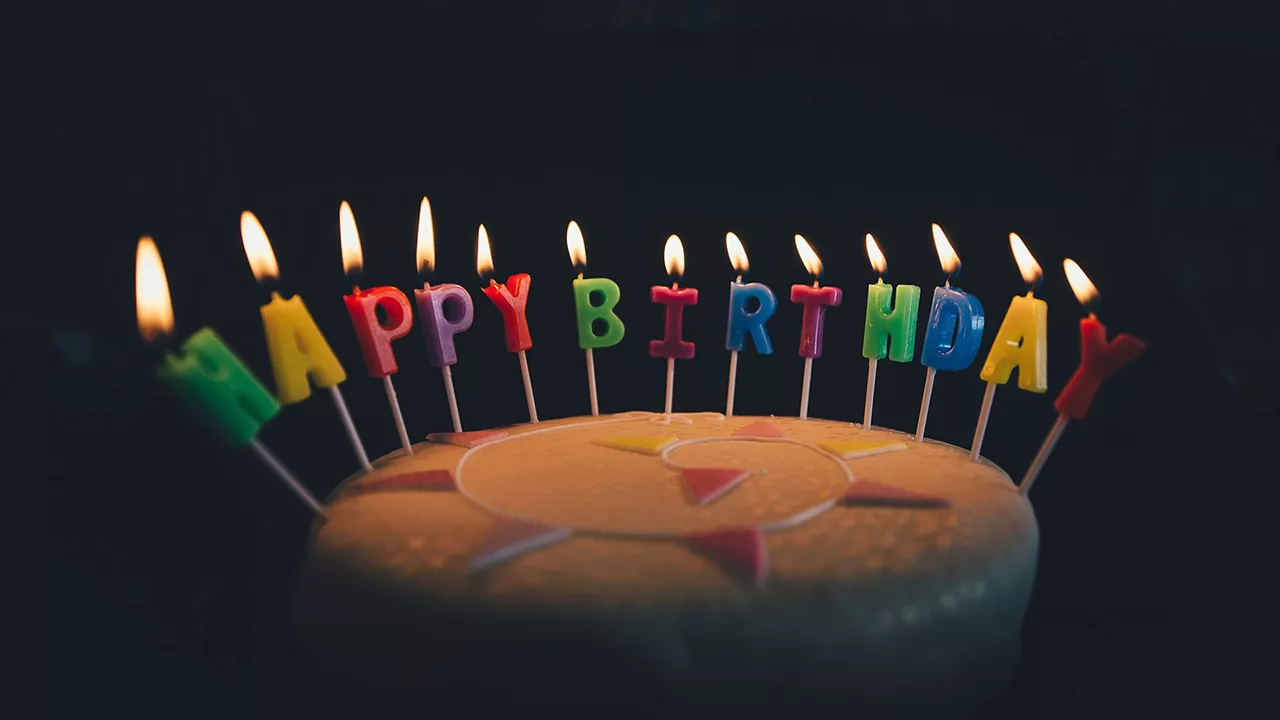 How did you celebrate your birthday this year? Did you go out to a fancy dinner with your family and friends, or did you spend the day binging your favorite show on Netflix? Either way, it's likely that when you woke up that morning, one of the first things you did was check your email. Chances are, there were at least a few emails waiting for you from companies like Amazon or eBay wishing you a happy birthday—and maybe even offering an exclusive discount to make the day even better.
So why do brands send birthday emails in the first place? What would possess them to offer discounts instead of collecting money from customers on their birthdays?
Continue reading to find out why they work, what drives customers to open birthday emails, and why they can play such an important role in the email marketing strategy.
Why birthday emails work
Birthday emails are a great way to show people you care about them, which can help improve brand loyalty and brand engagement. However, let's not kid ourselves one of the major reasons why brands send birthday emails is they generate fantastic ROI.
As an agency, we've created dozen and dozens of birthday emails over the years for clients such as Swinton Insurance, Jessops, Eurostar, Dulux and Manchester City Football (see below).
Don't just take our word for it!
Experian reports that birthday emails can generate significantly better KPIs than a standard transaction email:-
Open rates can be 53% better than transactional emails
Click through rates can be 179% better than transaction emails
Revenue can by 300%+ better than the revenue generated from transactional emails!
Why should brands send birthday emails?
Well, if saying "Happy Birthday" to a valued customer or client isn't a good enough reason, then take a look at these 5 additional reasons:-
By sending a well designed and eye catching birthday email it can help with brand loyalty and strengthen the relationship you have with that customer or client.
A birthday email provides yet another opportunity to send personalised and relevant content to a valued customer or client.
Birthday emails can help build your brand reputation by showing them that they matter.
A birthday email is a great way to boost engagement. Birthday emails get FANTASTIC open rates!
Birthday emails provide a great way to boost sales. Offer your recipient a present in the form of a discount or money off voucher.
The triggers: what drives customers to open birthday emails
You want your customers to open your birthday emails. This is the same as any other email—you need to get their attention with a compelling subject line, so they'll actually want to read what you have to say.
Here are some triggers that will help you do just that:
Use emotional triggers like nostalgia and humor. For example, Reminisce, a site for digital photos, uses "Remember when?" in their subject lines because they know people love looking back on old pictures and videos.
Create urgency by telling them there's only a few days to take advantage of your birthday offer before it ends. The more time pressure you put on your reader, the more likely they'll be interested in whatever offer you're making before it expires (or gets snapped up).
How to write the perfect subject line for your birthday email
When it comes to your birthday, the subject line is everything. It sets the tone of your email and lets your recipient know that it's a special message. You want them to feel excited to open up their inbox and see what you have in store for them!
Here are some suggestions:
"Happy Birthday!" or "Happy Birthday from me"
"You're Awesome" (the only appropriate birthday greeting—just trust me on this)
"I love you." Simple, but effective.
For more tips and advice when it comes to writing eye catching subject line take a look at 'Copywriting for email'.
Conclusion
Birthday emails are a great way to increase customer engagement and drive revenue. But simple reminders aren't enough! You have to take time and effort to create engaging, personalized content that makes people feel special.