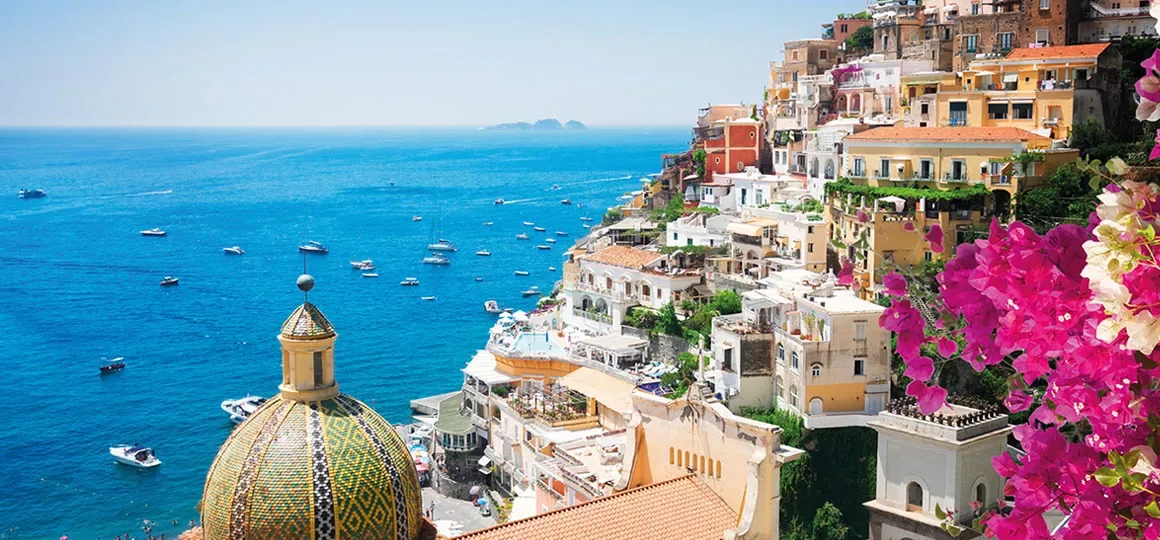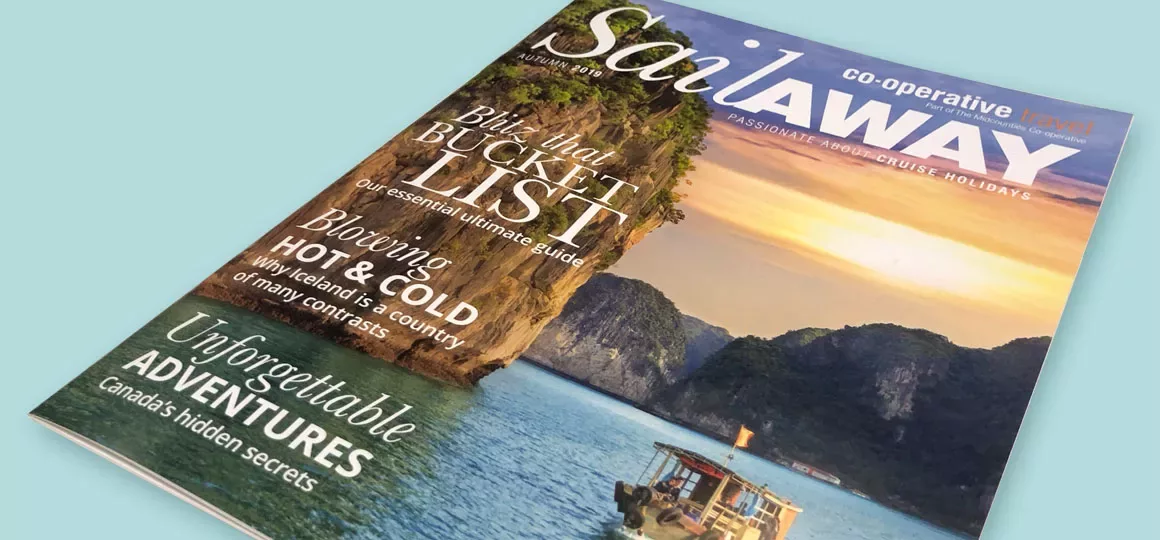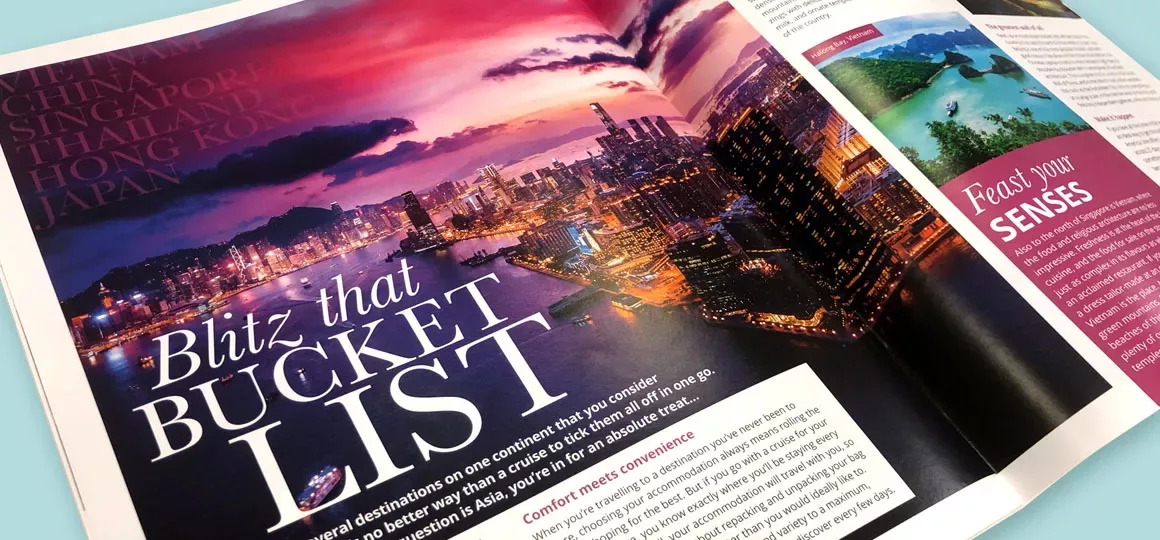 Sailaway with Midcounties Co-operative Travel
Brief
Midcounties Co-operative Travel invited Red C to pitch for the production of its biannual cruise magazine, Sailaway. The client felt that the magazine wasn't delivering a good enough return on investment and asked us for fresh ideas.
Approach
Our starting point with long form content is to perform an audit. This helps us to identify any quick wins – simple editorial changes for enhancing readership – as well as areas for improvement going forward.
We felt the magazine wasn't working hard enough to sell the cruises it effectively advertised. So, we proposed a number of editorial decisions to uplift response.
Over one-third of the publication is made up of paid advertising from cruise brands. Yet often there was no connection between the advert and the article sat next to it. So, we worked more closely with the advertisers to get better synergy – if we had an article about, say, Gulf cruises then the advert that followed it should offer one of those cruises.
We also looked at messaging in relation to audience. We felt that the content was trying to be all things to all people, so we pushed the client to get some research on who we were actually talking to – was it first-time cruisers or seasoned travellers? This would allow us to write more specifically and tailor our content accordingly.
Finally, we did our own research into travel magazines to get a feel for the kind of content that engages readers. By studying the techniques that publishers use to keep readers reading, we were able to come up with a variety of article types, keeping the content of Sailaway fresh with each issue.
Conclusion
By delivering more effective, targeted content, the new version of Sailaway has delivered an uplift in web traffic and travel agent visits. We look forward to improving results going forward too.
Great results always
start with a conversation
If you like what you've seen, we would love to arrange a chat:
0161 872 1361 or email chat@redcmarketing.com
Contact Us