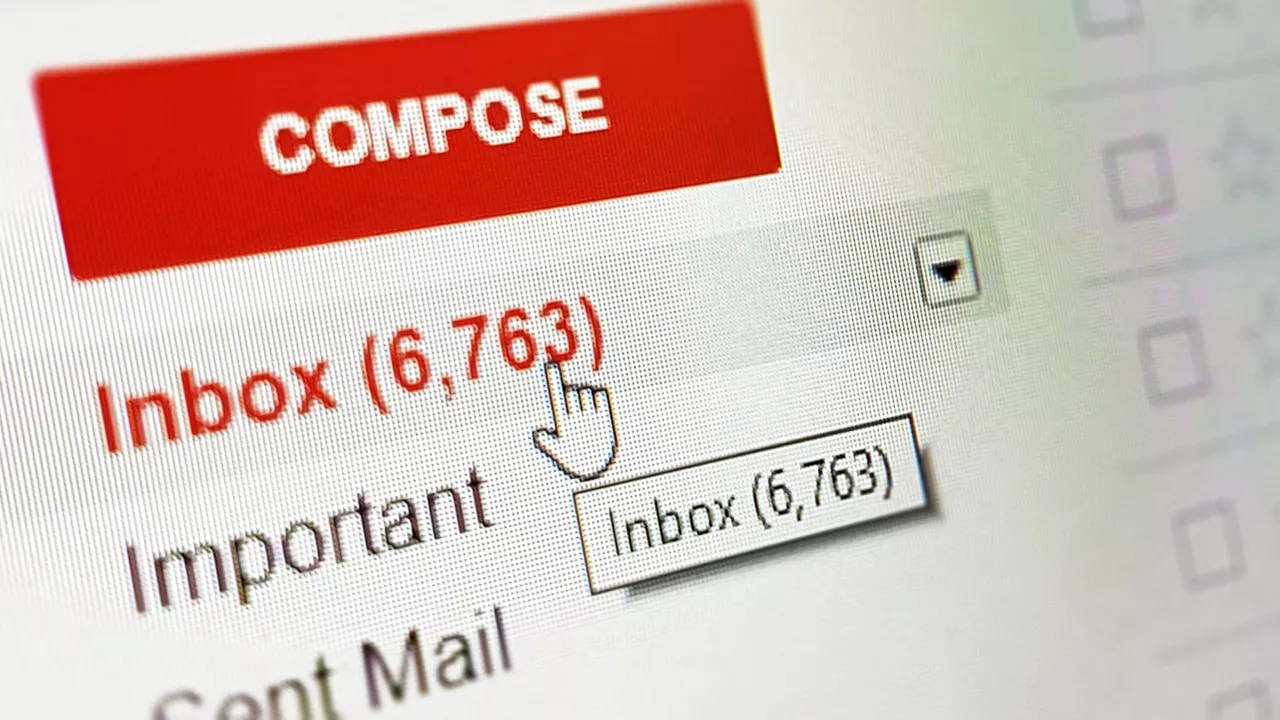 The short answer is YES!
When done correctly email marketing is still an incredibly powerful marketing tool.
Everyone uses email 
Believe it or not, but there are over 3.9 billion active email users. That's over half of the world's population!
Just as a comparison, there are more active email users (3.9 billion) than there are social media users worldwide (3.4 billion).
So, if you're looking for a marketing channel that has great marketing penetration then email marketing is a good place to start!
Email marketing can be incredibly personalised
One of the major reasons why email marketing is still relevant in 2022 is it allows you to send highly personalised emails to a customer, based on their data.
This makes email marketing very powerful and a very effective channel to communicate with customers (and prospects). By collecting data about your customers (and prospects) it enables you to create highly personalised messages that helps create brand loyalty, improve performance and increase sales.
Email marketing enables you to use demographic data such as name, age, sex, location and birthday, but in 2022, as email marketers we should be also be looking to utilise transactional and behaviour data too.
By using transactional data, such as purchase history, it enables you to send messages that have a high degree of relevancy. For example, if you're a fashion retailer and a customer purchased a red dress last week then it would be incredibly relevant to then send that customer an email focused on complimentary accessories like red shoes or a red bag. Read our recent blog entitled "The ultimate guide to the perfect post-sales email".
By using behaviour data it enables you to improve the relevancy of your email marketing. For example, if you've noticed that a customer has stopped opening your emails, then it would suggest you need to do something different! You might decided to lessen the frequency or you might decide to send the customer a re-engagement email. Read our recent blog entitled "The ultimate guide to the perfect re-engagement email".
As marketers we strive to maximise the relevancy of all of our marketing communications. Email marketing is a fantastic channel as it enables businesses to send a relevant message, to a relevant person at a relevant time.
Email marketing is efficient
Email marketing can be a very efficient marketing channel when compared to other marketing channels like direct mail, TV or radio. It's possible create an email from scratch and have it delivered to millions of people within a couple of hours. Put it simply, direct mail, TV, radio or outdoor just can't compete with email marketing's ability to react to a situation.
For example, if you're a fashion retailer and you've had a challenging weekend trading and you need sales fast. The you could have a promotional email briefed, designed, built and sent within a couple of hours to your customer base.
The other reason why email marketing is so efficient is you can automate a lot of email marketing activity. This is a fantastic benefit of email marketing, as automation allows you to send email marketing campaigns to customers and prospects as and when they happen to trigger a pre-determined business rule. A trigger might be a purchase, an email click, an abandoned basket or it might simply be a customer's birthday (The ultimate guide to creating the perfect birthday email).
Email marketing is affordable
Email marketing can be a very affordable marketing channel when you compare it to direct mail, TV, radio or outdoor.
It can cost pennies to send an email marketing communication to a customer.
As detailed above, if you're utilising email marketing automation then not only are you sending emails with improved relevancy, but they're being send with little or no impact on internal resource. You are literally making money whilst you sleep!
Email marketing generates results!
With the emergence of new marketing channels, such as TikTok, it would be understandable if you were to question the whether email marketing was still relevant in 2022. Well, the simple answer is, yes it is! And the results back that up.
HubSpot report that email marketing generates $42 for every $1 spent, which is an astonishing 4200% return on investment, making email marketing one of the most effective and impactful marketing channels.
As an email marketing agency, we work with many brands, big and small. Take a look at our case studies where we reveal some of our successes and why we believe email marketing is still so relevant in 2022.
Still not convinced? Then read these email marketing statistics!
HubSpot report that 78% of marketers have seen engagement rates improve in the last 12 months.
According to HubSpot, 4 out of 5 marketers would rather give up on social media rather than email marketing.
Litmus report than marketers feel as though email marketing is growing in its contribution to business performance.
An astonishing 74% of Baby Boomers think email marketing is the most personal channel to communicate with (HubSpot).
Conclusion
I'd like to think we've proved the case that email marketing does work and continue to get stronger and stronger. Email marketing is more effective and efficient in reaching your target market than almost any other marketing channel.
Email marketing is efficient, cost effective, personal and, most importantly, it generates results!