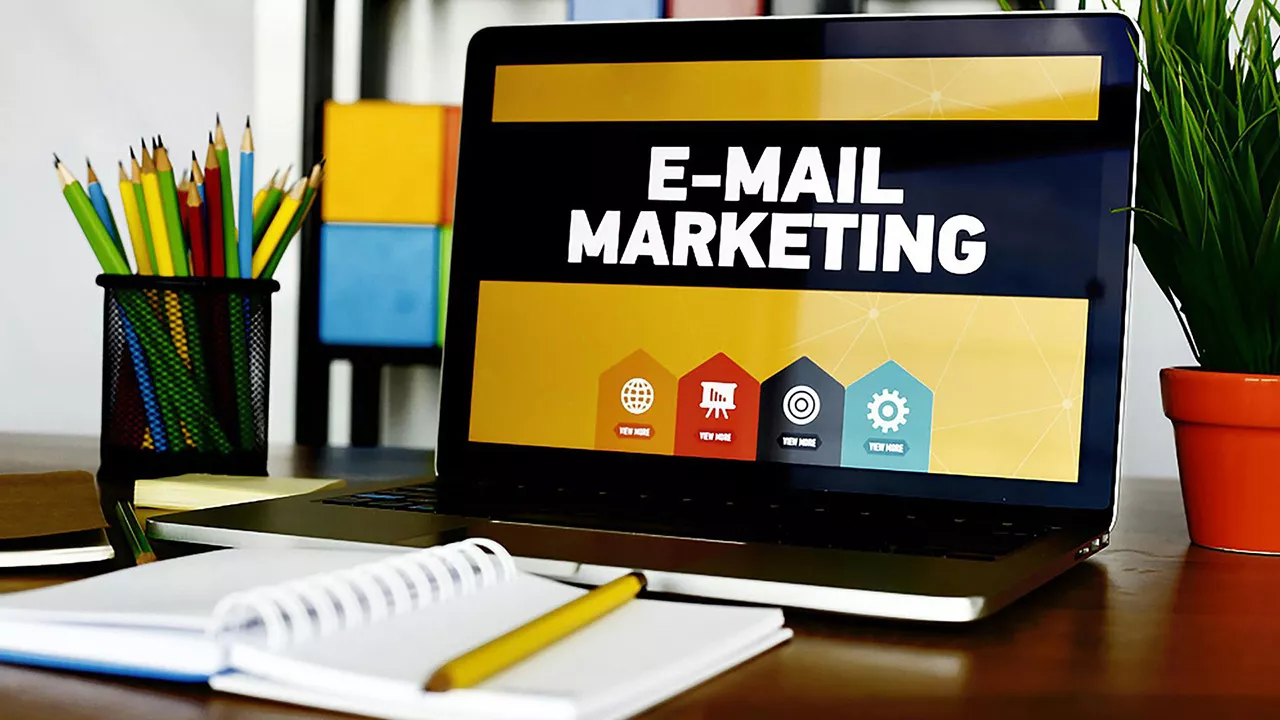 Email marketing is a powerful way to reach your audience and customers, if you do it right. Here's an overview of what it is and how it works, plus the main reasons why email marketing is one of the best ways to generate revenue for your business.
What is email marketing?
Email marketing is the process of sending emails to a group of people who have agreed to receive them. It's a way to stay in touch with customers and prospects, as well as to build relationships with them. It also allows you to build your brand through ongoing interaction.
The best email campaigns tell stories—that's what makes them stand out from the crowd and make readers want to open each new message you send.
Why does email marketing work?
Email marketing is a great way to reach people. It's familiar, convenient and personal, and it costs less than other forms of advertising. Email marketing is also highly scalable—you can start small with one email campaign, or you can grow your list over time and send out dozens or hundreds each day!
Does email marketing work better than other forms of marketing?
Email marketing is a powerful tool for building relationships with your customers.
It's also easier to track, cheaper than other forms of marketing and more targeted than social media. It can be automated so you don't have to spend hours writing emails or sending out newsletters. This means you can spend more time working on your blog post ideas, rather than dealing with email campaigns which are often time-consuming and difficult to manage if you don't have someone who knows what they're doing behind the scenes.
Read our article entitled "Making money whilst you sleep with automated email" for more information about automated or triggered emails.
What do I need to know before starting an email marketing campaign?
You don't need to be a marketing expert to know that email is a powerful tool for increasing sales, strengthening brand loyalty and building relationships with customers. But do you know what it takes to create an effective campaign?
You can start by making sure you have the right tools in place. Here are some of the most important steps:
Understand your target audience, and find out how they prefer to be reached by marketers.
Know what you want out of the campaign (like more sales or better customer service) before you begin. What's the purpose of this campaign?
Choose an email marketing platform that will make creating and sending emails easy, even if it means paying a little extra at first while getting used to its features.
If possible, sign up with an email service provider (ESP) like MailChimp or Constant Contact—these companies handle everything from list management through deliverability issues so all you have to do is create great content! You can try them free for 30 days on their respective websites if needed before committing long-term as well as test different designs or approaches yourself instead of relying solely on their recommendations which may not fit into your other plans (for example if already using another ESP).
Email marketing can be very effective and should be considered by all businesses
Email marketing is a great way to reach your customers. It's also cost-effective and enables you to build relationships with your customers, deliver content that they want, collect valuable customer data (through signups and surveys), and remind them about things they may have forgotten.
If you haven't already started sending out emails, now is the time to start!
Conclusion
Email marketing is an effective way to get your product in front of people who may not know about you yet, and it can help you connect with current customers. It's also important to remember that email works best when it's used to provide information that readers want or need. If your newsletter has a lot of sales messages, it may be difficult to build a consistent audience because they will stop reading quickly if they don't have anything else relevant being offered by email. The key point here is that email marketing can be very effective and should be considered by all businesses as part of their marketing strategy.