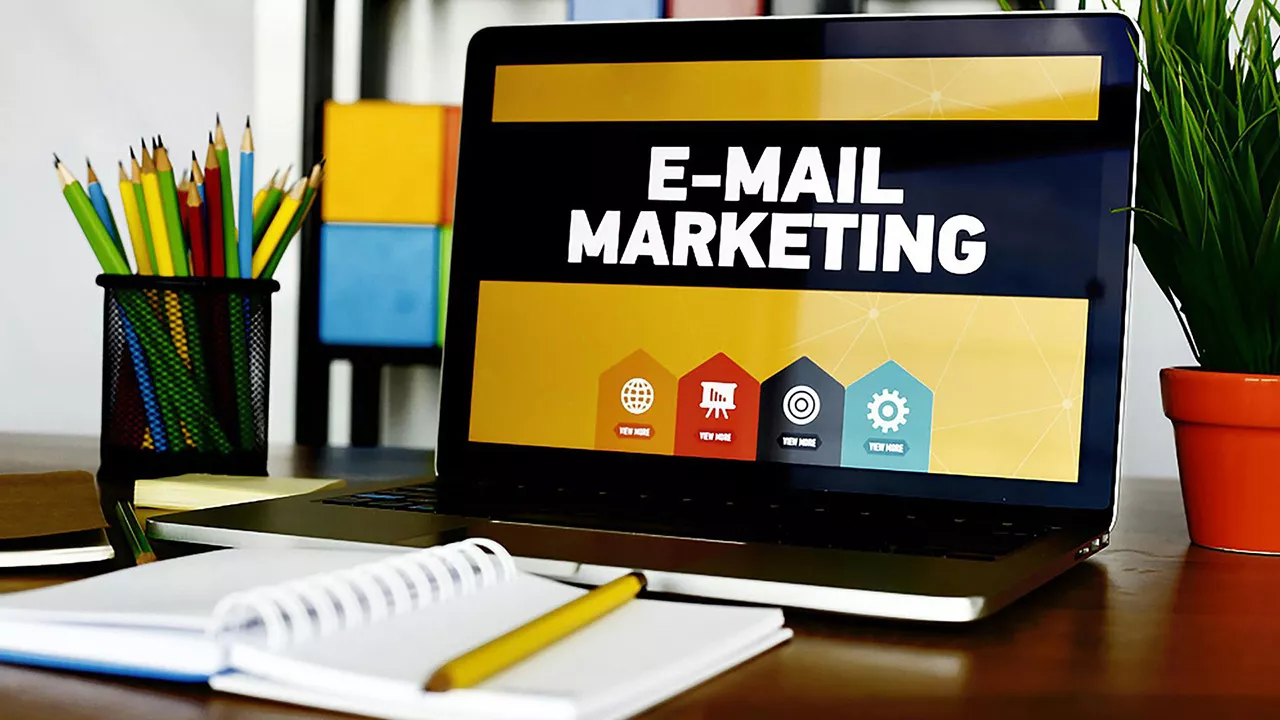 Yes, I'm undoubtedly biased, but I believe Red C is the best email marketing agency in England.
As an agency, we strive to deliver the best email programme possible for the budget that our clients have available.
No email programme is optimised, but we'll get as close to optimisation as we possibly can.
Here are just some of the reasons why I believe Red C Marketing is the best email marketing agency in England.
We're a full-service email marketing agency
Unlike some agencies who only offer some email marketing services, we're an email marketing agency that offers a full-service offering. We work with our clients across email strategy, email production and email distribution.
Results orientated email marketing agency
For most of our clients, we work on a strategic basis.
We'll work pro-actively, but collaboratively with all key stakeholders, to ensure that the email programme is aligned with the goals and objectives of the business. By proposing and implementing a robust strategic framework that allows for constant testing and refinement, we will be able to improve all email metrics such as engagement, web traffic, AOV, order frequency, basket growth and ultimately, return on investment.
Compelling email marketing design and copywriting
Our talented and award-winning creative team deliver eye catching emails, that are not only appealing to the eye, but they work hard – driving response and engagement.
We do not produce "drag and drop" email templates, as in our experience, although they might be cheaper and quicker to produce, they do not produce optimised return on investment. All of our email templates are designed with an agile, mobile first approach.
Best practice HTML build
We take enormous pride in our approach to email build. All of our emails go through a robust and thorough process to ensure that all campaigns render correctly across desktop, tablet and mobile.
Not only do our emails get tested internally via 'live tests', but we also run the emails through software called Litmus and Emails on Acid, which tests how the emails render across 70+ email clients and devices.
Delivery and distribution
As part of our service we offer distribution services via Red C Email Centre, which is a white label ESP (Maxemail).
Maxemail specialises in both the travel and retail sectors and is fully GDPR compliant. We've worked with a large number of email service providers including Mailchimp, Marketo, Salesforce Marketing Cloud.
Insightful reporting and analysis
We will track trends and provide actionable recommendations for continued refinement to maximise upward trends and to reverse declining KPIs.
Reporting can be provided as frequently as required. For some clients we report on a campaign-by-campaign basis, whereas other clients require monthly reporting.
Our reporting will be conducted via the ESP, Google Analytics and, on occasions, eye tracking software.
Over a decade of experience
For over a decade we've worked with clients, big and small, on creating hardworking email programmes that deliver on, and exceed client expectations. We know what works and what doesn't through years of rigorous testing and refinement.
We've worked with B2B and B2C clients across a variety of sectors including travel, financial services, healthcare, fashion, retail and professional services.
Clients that we've partnered with include Manchester City Football Club, Swinton Insurance, Jessops, Eurostar, Dulux Retail, Dulux Trade and Great Rail Journeys.
Results orientated email marketing agency
No email programme is optimised but we strive to get as close as we possibly can!
We're an agency who are obsessed by numbers, so we are extremely diligent when it comes to reporting and analysis.
Time is invested into truly understanding the objectives of our clients, so not only is our strategy and approach appropriate, but how we report is also highly relevant.
We'll report on all important key performance indicators such as delivery rates, open rates, click rates and unsubscribe rates. We'll also take the time to analyse click data via heat maps to ensure we're maximising every component part of the template.
We love email marketing
Without doubt the major reason why Red C is the best email marketing agency in England is we absolutely love email marketing!
We love the immediacy of email marketing. We've created emails in less than 24 hours, from brief to delivery, for clients such as Jessops and Manchester City Football Club.
We love how quick it is before we can start reviewing the performance of campaigns.
We love how much data is available when it comes to reporting. We know exactly how many recipients open the message, how many recipients visit the website, what element of the email triggered the click (or sale)… and so much more.
We love how relatively easy it is, compared to other channels, to implement a test and learn strategy.
We love how sophisticated email marketing has become. Boundaries continue to be pushed around personalisation, design, and automation.
We love email marketing so much that we love talking about and writing about it! We write blogs, whitepapers, such as Copywriting for Email, and we've delivered a hugely successful email marketing focused masterclass programme.
We're an email marketing agency that loves email marketing!
Conclusion
So, that is why we believe we are the best email marketing agency in England. However, don't just take our word for it, here are some quotes from current and previous clients:-
"With their help, we have transformed all of our marketing campaigns."
Katherine Timms Senior Direct Marketing Manager Royal London
"Red C very quickly gained a good understanding of our customer."
Carine Jessamine Marketing Director Selco
"They're full of ideas, produce great designs and work incredibly hard to hit every deadline that we put in front of them. I'd recommend them to anyone!"
Bev Whitehead Marketing Manager Dulux Decorator Centre
"I'm delighted we found each other – they are just the agency partners we need."
Cathy Couplan CRM Strategy & Creative Manager Studio